Wilten Basilica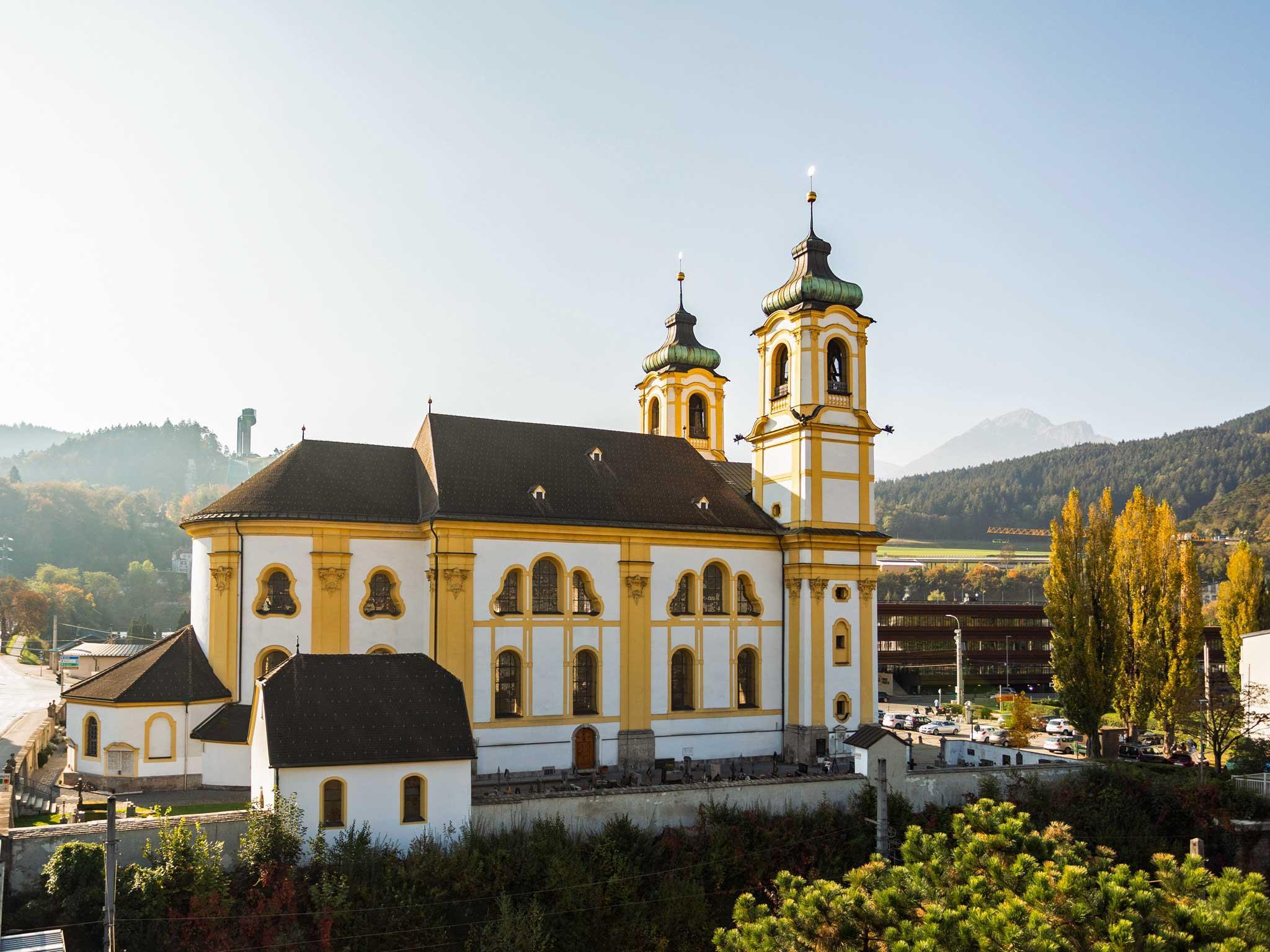 Wilten Abbey Basilica is the most beautiful Rococo church in Austria and enjoys a rich history. It's one of two large churches in Wilten, alongside Premonstratensian Abbey, and is also home to the famous Wilten Boys' Choir.
According to legend, this has been a place of worship for many years: Roman Legionnaires are believed to have worshipped a unique Madonna on this site hundreds of years ago, when it was still known as "Veldidena". This legend is supported by remains of an early Christian church found under the Abbey that date back to the 5th century. And you can clearly feel that the Marian devotion continues here to this day. Numerous visitors still come to Wilten Abbey – many to see the late Gothic figure of "Our Lady under the Four Columns" displayed on the ciborium altar.

Festive gold, delicate colours and elegant stucco
The historic church was completely restored in the mid-18th century by clergyman and building dilettante Franz de Paula Penz. The unique air of beauty and elegance in the church was largely shaped by Bavarian artists, fresco painter Mathias Günther and stucco plasterers Feichtmayr from Wessobrunn.
The subtle colours celebrate gentle beauty in the light-filled space and are completed with simple and elegant rocaille stucco, reflecting the classic elegance of the Rococo period and making this a truly unique place to visit.The church is open for viewings anytime, except during church services.
We kindly ask visitors to make a voluntary donation.
Monday - Sunday: 7.30 am - 6.00 pm