West Shopping Center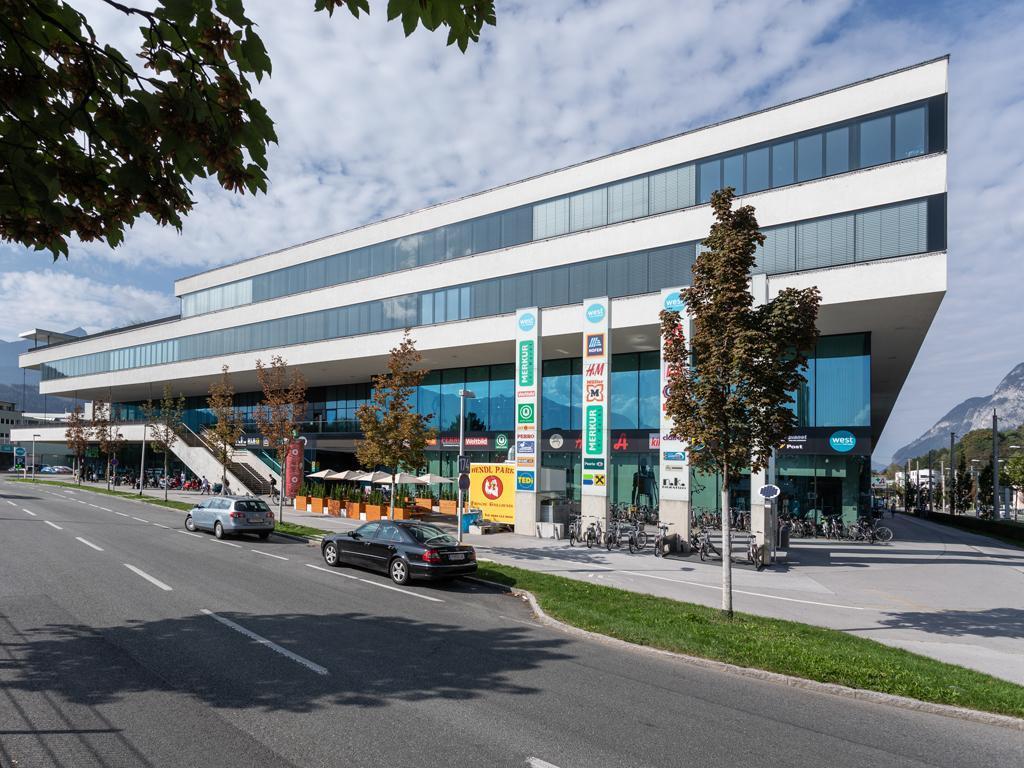 Shopping in the west

A shopping paradise also awaits you on the western outskirts of Innsbruck. The west shopping centre is a wonderful architectural setting with lots of glass and open space – a true delight to stroll around. The shopping centre is easily accessible on public transport via lines 3, A, F, LK and O.

The west centre is a place where education and shopping go hand-in-hand. The building is also home to a school, making efficient and diverse use of the space: something that will become characteristic in the cities of tomorrow. Places that combine living spaces, education, shopping and workspaces become colourful places of encounter.
Monday - Friday: 9.00 am - 7.00 pm
Saturday: 9.00 am - 6.00 pm

Food:
Monday - Friday: 7.40 am - 8.00 pm
Saturday: 7.40 am - 6.00 pm