Up Stream Surfing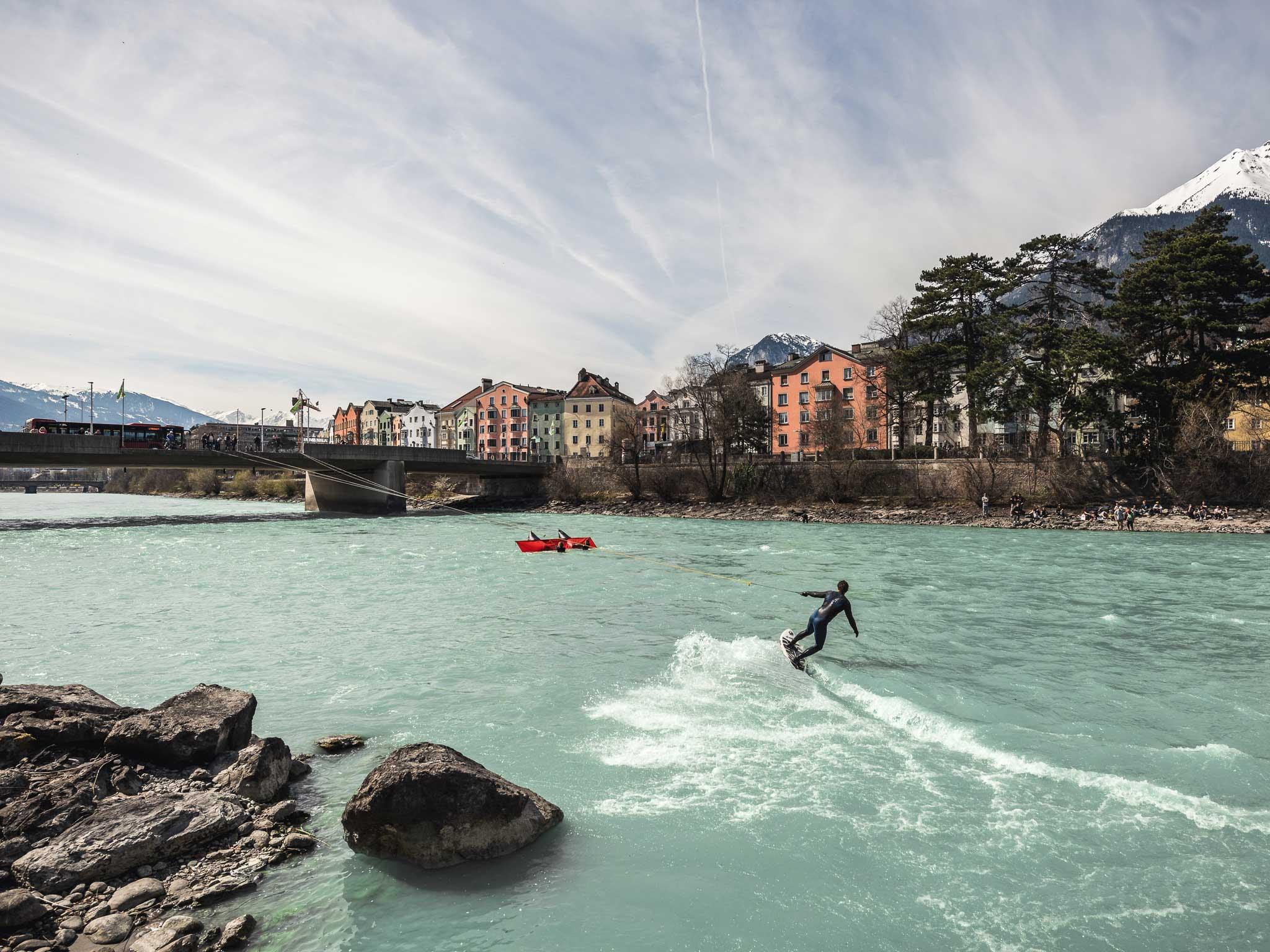 UP STREAM SURFING at the Inn

Go against the flow on an upstream surfing adventure.
This new sports trend is a combination of river surfing and wakeboarding and requires no prior knowledge or experience other than swimming skills. Regardless of whether you want to learn to surf or are already a surfer, an adrenaline junkie or an adventure-lover looking for a new challenge, UP STREAM SURFING in Innsbruck is the ideal activity for you! Come and enjoy a three-hour-long session where qualified surf instructors help you master your first moves, tricks and manoeuvres on the water. After the session, you can bring this unique surfing adventure to a close by enjoying a cold drink and admiring the stunning views of the beautiful Alps as seen from the River Inn.
Upstream surfing is not only fun but also safe, clean and sustainable. It has no impact on the river ecology, requires no external energy and produces no emissions.


You can find the current prices online on the UP STREAM SURFING website. Sessions can be booked on the website or via email.
The office is located at Höttinger Gasse Street 32 in Innsbruck.