THE TIROL PANORAMA MUSEUM WITH IMPERIAL INFANTRY MUSEUM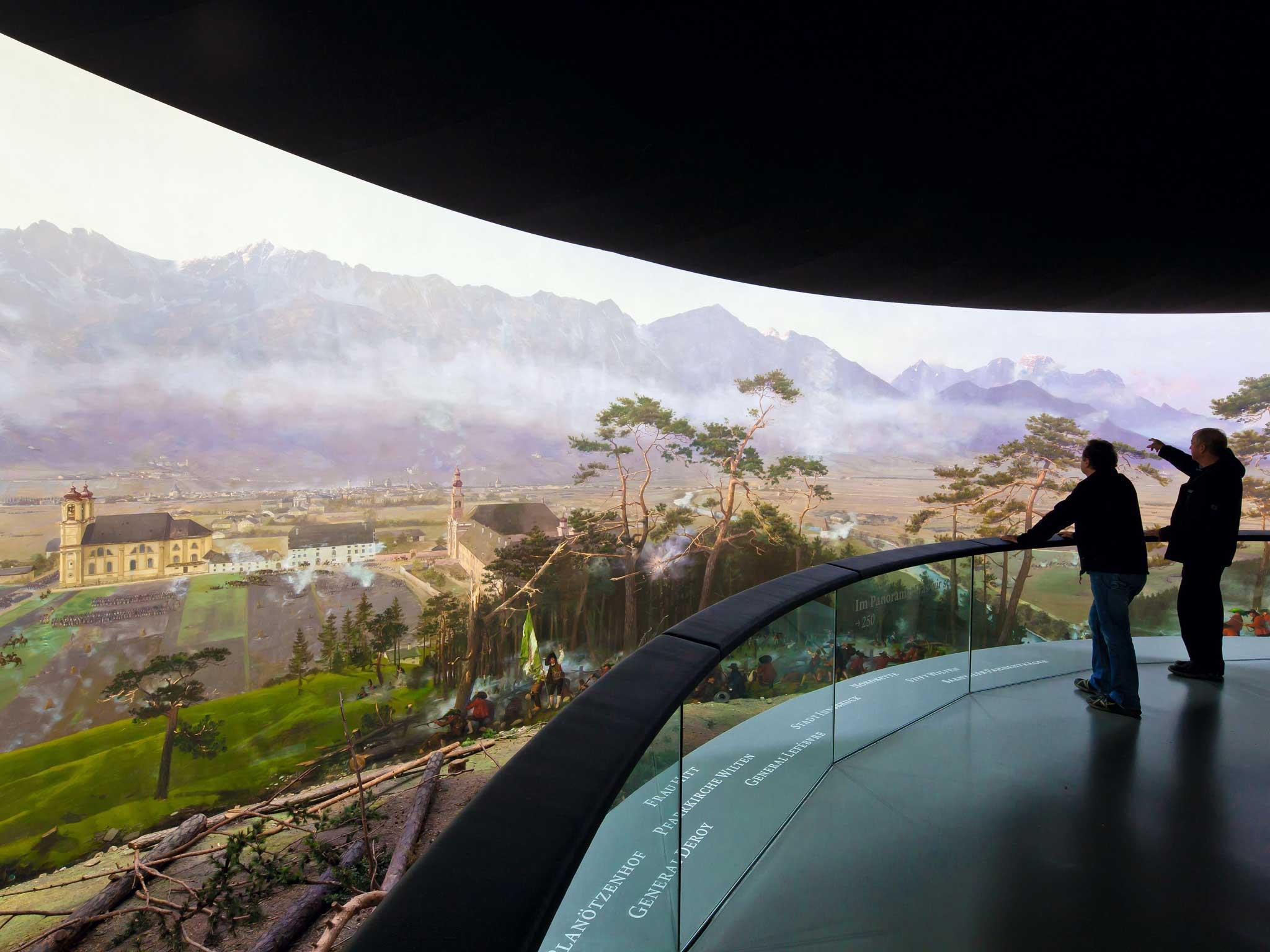 The "Myth of Tyrol" exhibition at the TIROL PANORAMA MUSEUM gives a comprehensive and diverse insight into this exciting and complex topic. The Giant Panoramic Painting is a piece of 360° art that covers a 1,000 m² canvas and portrays a fascinating and breathtaking view of the Tyrolean fight for freedom. The painting was created in 1896 and documents many aspects that shape the "Myth of Tyrol". It shows landscapes and people, the irrepressible desire for freedom, the resulting battle and the strong connections to religion and God.

The Imperial Infantry Museum is "a museum within a museum". The historical collection documents Tyrol's military history from the 18th to the 20th century and is, therefore, directly linked to the drama at Bergisel. The museum reflects the development of the old Austrian military and the infantry troops in the 19th century from the troops' perspective. The "Europe Room" gives visitors an interactive insight into the European Tyrol of today.
Wednesday - Monday: 9.00 am - 5.00 pm