The Golden Roof Museum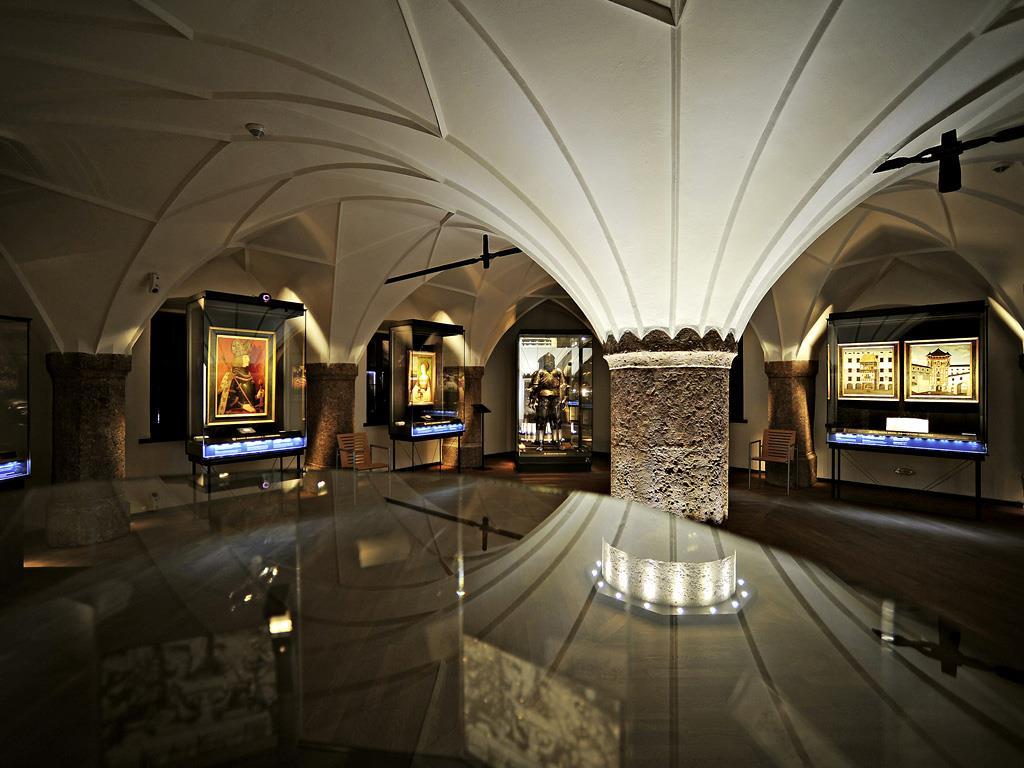 For over 500 years, the gilded shingles have welcomed visitors to the old town. The Golden Roof Museum offers a new perspective on the city's most photographed landmark. The history of a unique building and its builder is told here in a lively way and with numerous interactive elements. Immerse yourself in the history of the transition from the Middle Ages to modern times and get to know one of the most important personalities in Tyrolean history: Emperor Maximilian I. The personality of Emperor Maximilian I is multi-faceted. Born in a time of upheaval and new discoveries, he led his family to global power.

Centuries-old exhibits combined with new multimedia technologies open up an informative and varied view into the past.

The Golden Roof for children
For younger visitors, there are entertaining children's stations and a puzzle rally in the museum, so there is certainly no chance of boredom.
Monday - Sunday: 10.00 am - 5.00 pm
Closed on Monday from October until April