Swarovski store Innsbruck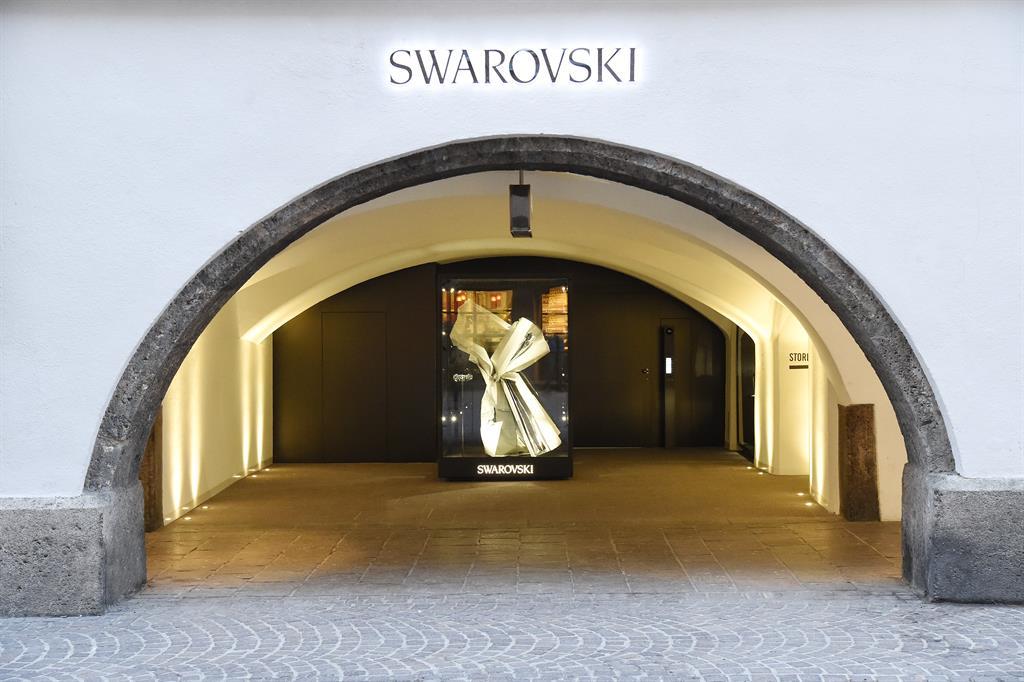 Swarovski Innsbruck has been a sparkling attraction in Innsbruck's historic old town for many years. Located close to the historic Golden Roof, the location combines a bright, modern shopping experience with centuries-old architectural elements, some of which date back to the Gothic period, and installations by important contemporary artists such as Thomas Feuerstein and Erwin Redl.

From Swarovski's famous and exclusive jewellery and accessories collections, popular crystal figurines and interior pieces to precision optical instruments by Swarovski Optik, you can find it all at Swarovski Innsbruck.

OUR TIP: At the bar on the first floor, you can enjoy a selection of fine wines from Bodega Norton, the Argentinian winery owned by Gernot Langes Swarovski.


Monday - Friday: 10.00 am - 7.00 pm
Saturday, Sunday, Holiday: 9.00 am - 6.00 pm