Suspension bridge in Stams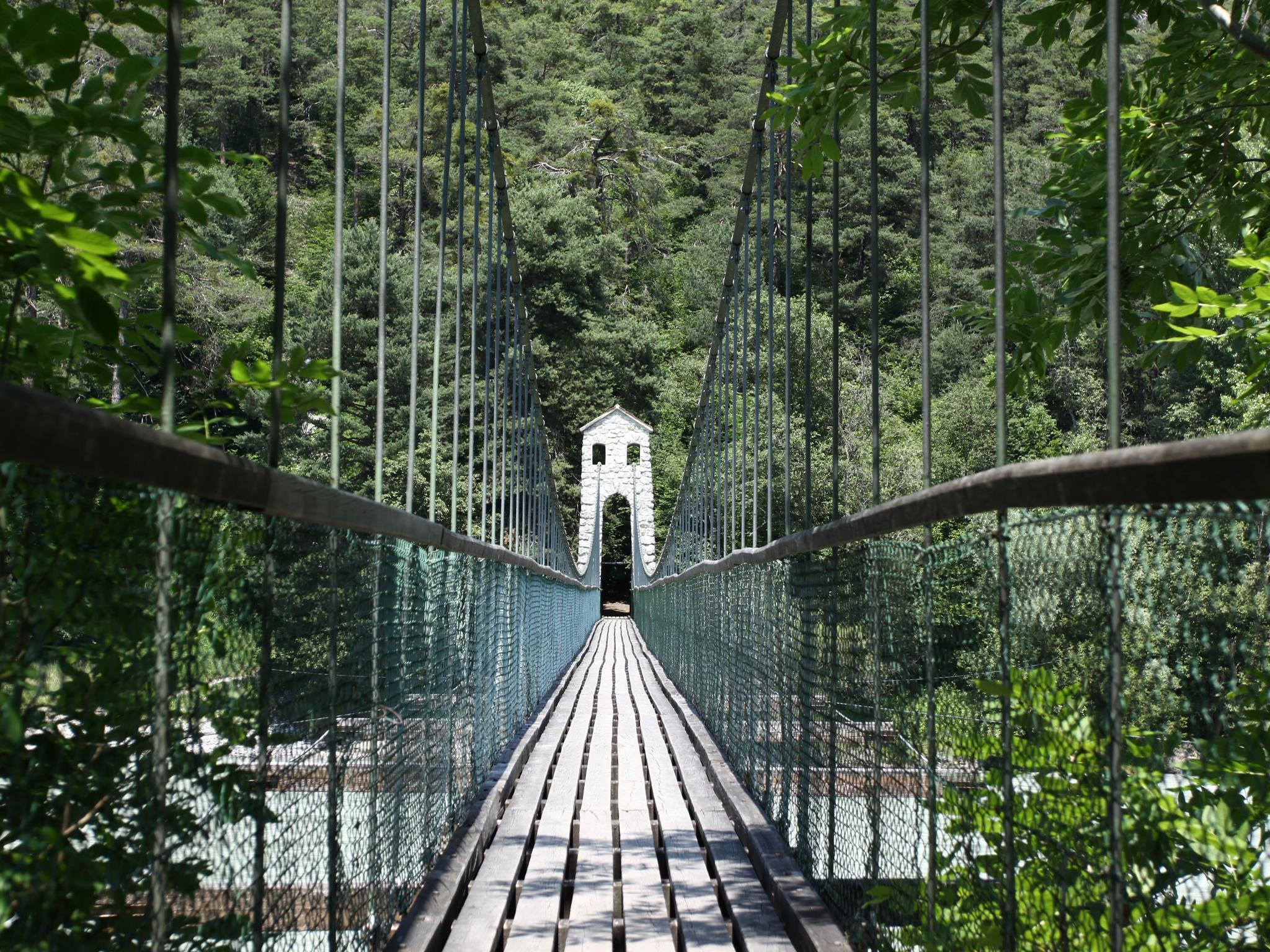 The suspension bridge spans 107 metres across the River Inn and is one of the most beautiful bridges in Tyrol. A popular hiking trail leads from the bridge to the pilgrimage church of Maria Locherboden and the Mieming Plateau.

The bridge was built by architect Johann Hörmann from Mötz in cooperation with state engineer Heinrich Kluibenschedl. Construction began in 1933 and was completed two years later. The construction is both a suspension bridge and a cable-stayed bridge.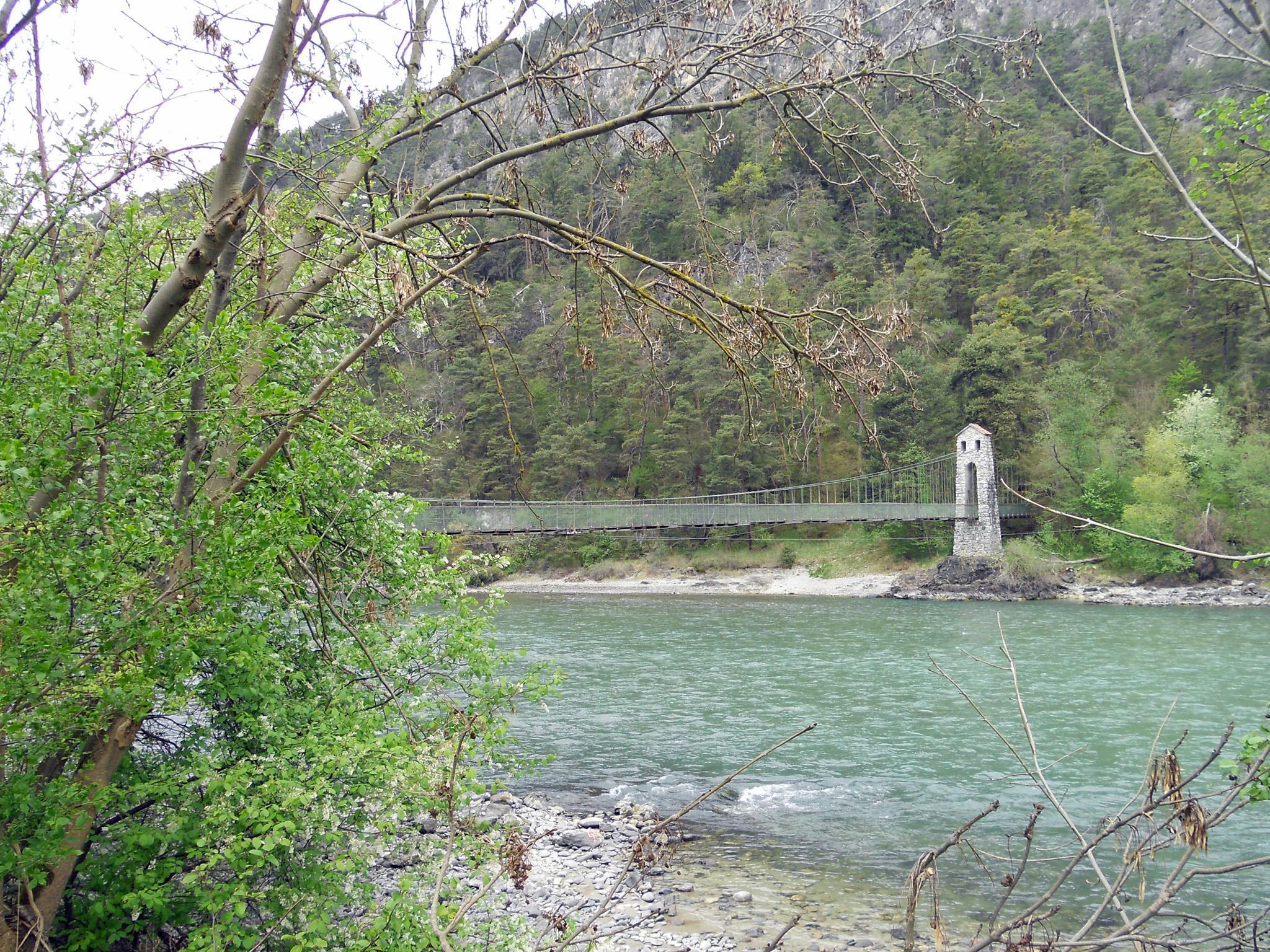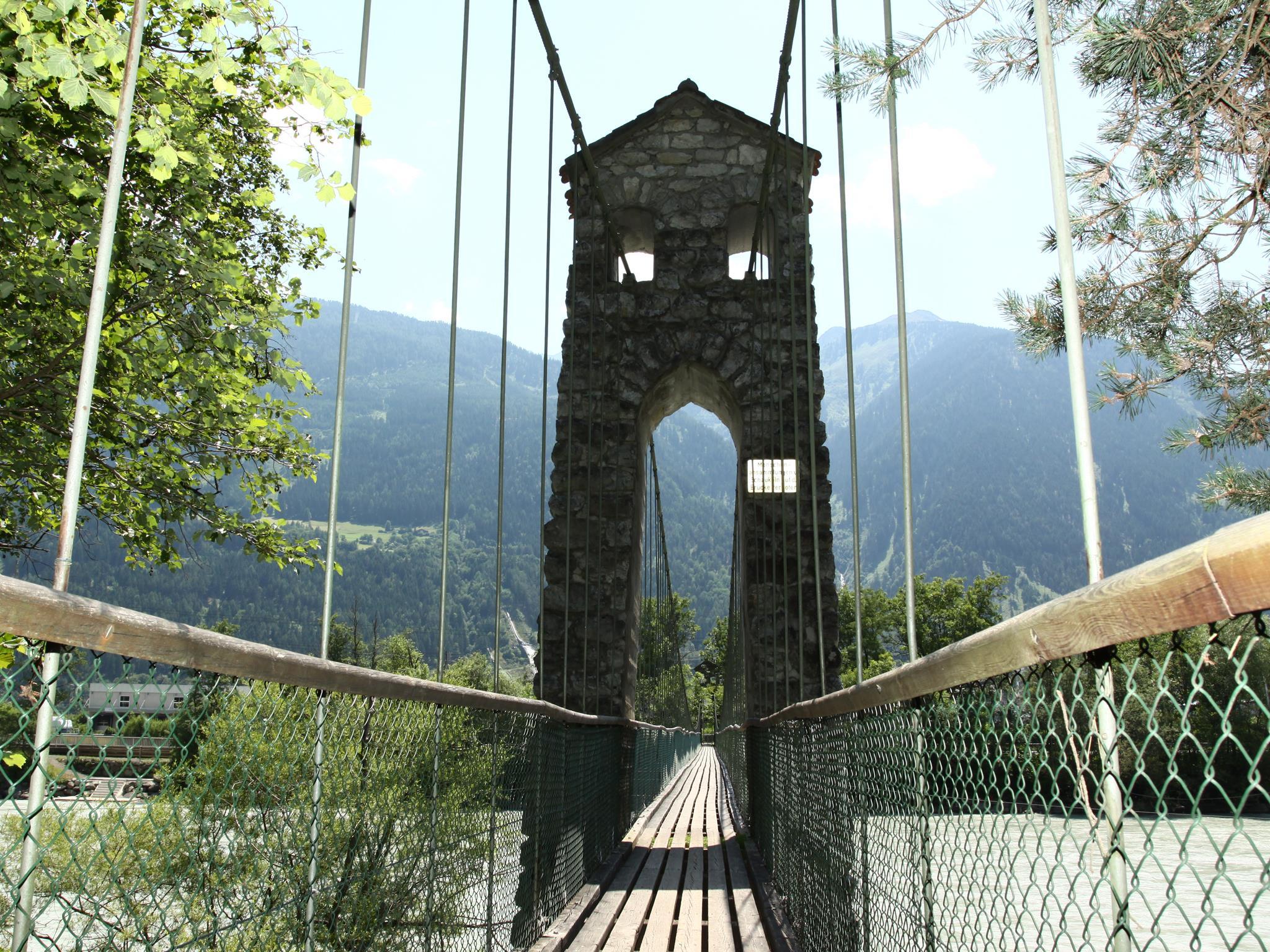 Hängebrücke bei Stams
Weingartensiedlung 1-15
A 6422 Stams