Scenic attraction "Hirschlacke" in Mutters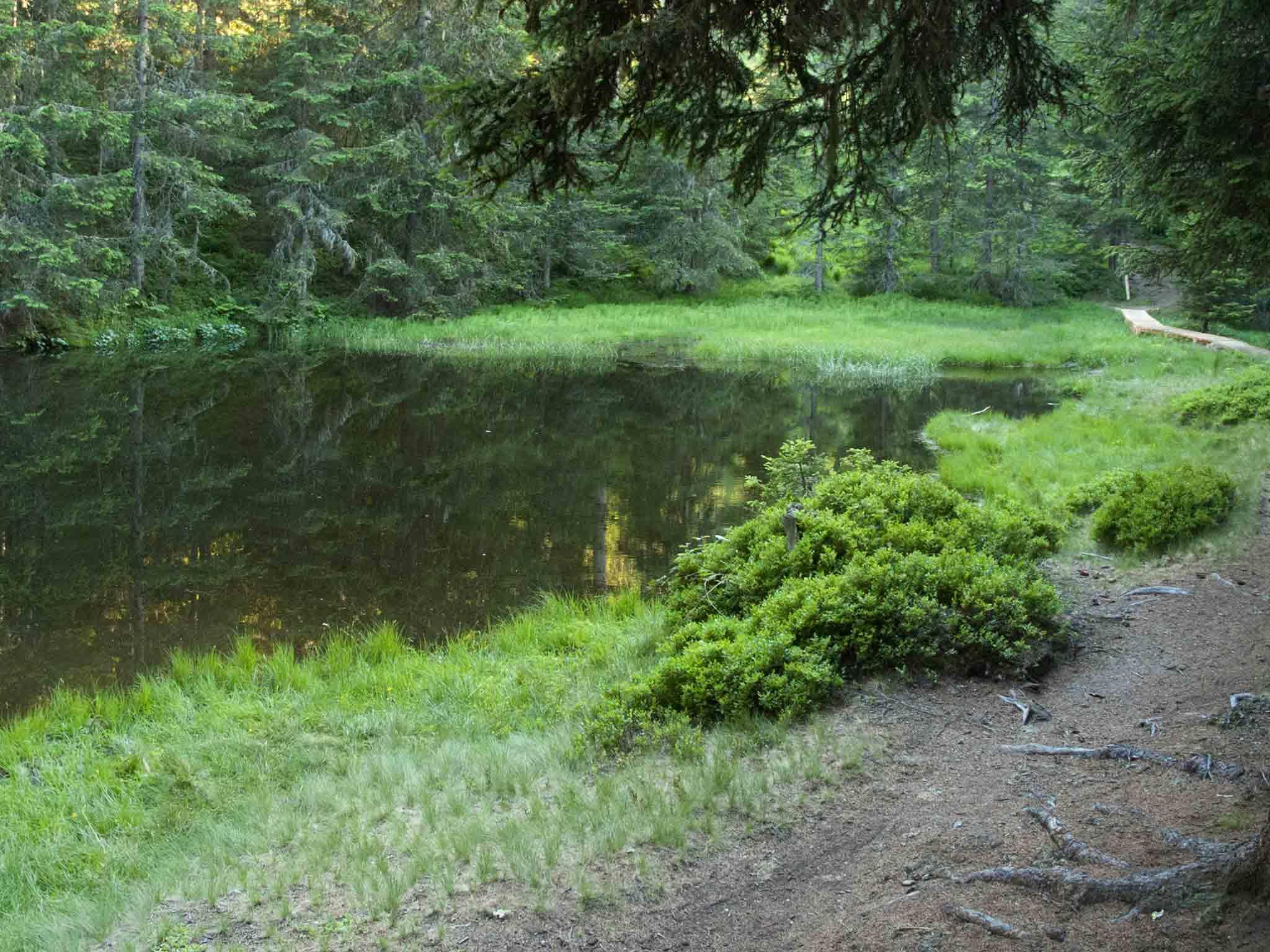 The pond "Hirschlacke" is located near the mountain station of the Muttereralm cable car, in the area of the municipalities of Mutters and Natters. Natural monument since 1980. The municipal boundary between Mutters and Natters runs through the Hirschlacke. It is a beautiful small pond measuring approx. 20 x 10 m in a terrain depression, surrounded by dense spruce forest. This biotope is located about 200 m below the Mutterer Sennalm and can be reached in a few minutes from the Mutterer Alm Weg (turn-off to the west). A nice oasis of peace - the benches set up on the bank invite you to linger.
You can walk to the Hirschenlacke all year round.
Muttereralm
Nockhofweg
A 6162 Mutters