Pfeishütte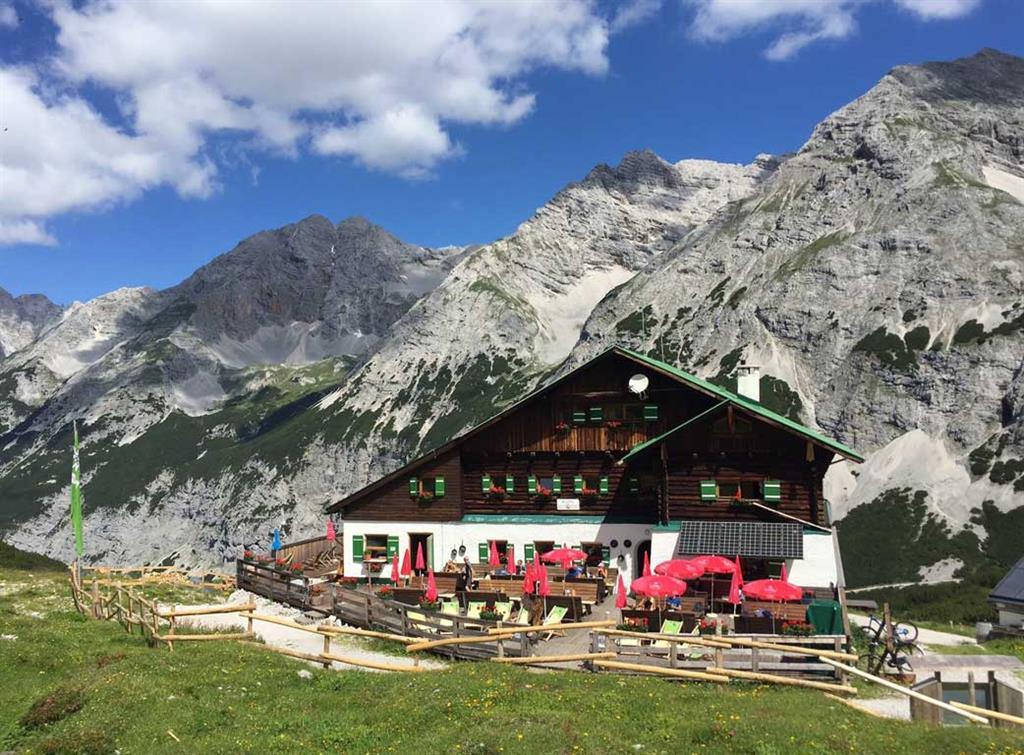 Pfeishütte is located high up at the end of the Samertal valley in the middle of the southern Karwendel range at 1,922m above sea level, and is surrounded by the craggy, majestic peaks of Rumer Spitze, Stempeljochspitze, Bachofenspitze and many more. A refreshment stop here is fully deserved, after a hike of many hours to the alpine hut. Reward yourself with some delicious food and and breathtaking mountain scenery.

As the Pfeishütte is beautifully situated in the Karwendel range, many guests tend to stay a little longer to enjoy the views. A comfortable dormitory provides overnight accommodation, and breakfast and evening meals are served in an old-world-style lounge.

A trip to the Pfeishütte can be combined with numerous summit tours and walks. The hut is also the destination of the Goetheweg, which begins at Hafelekar near Innsbruck. Despite being situated at 2,200m above sea level, Hafelekar is easily accessible with the Nordkette cable cars from Innsbruck, and this tour can be done as a return journey within a day. We recommend, however, making it more comfortable with an overnight stay at the romantic Pfeishütte alpine hut.
Open from the middle of June until the middle of October.