Parish church of Saint Nicholas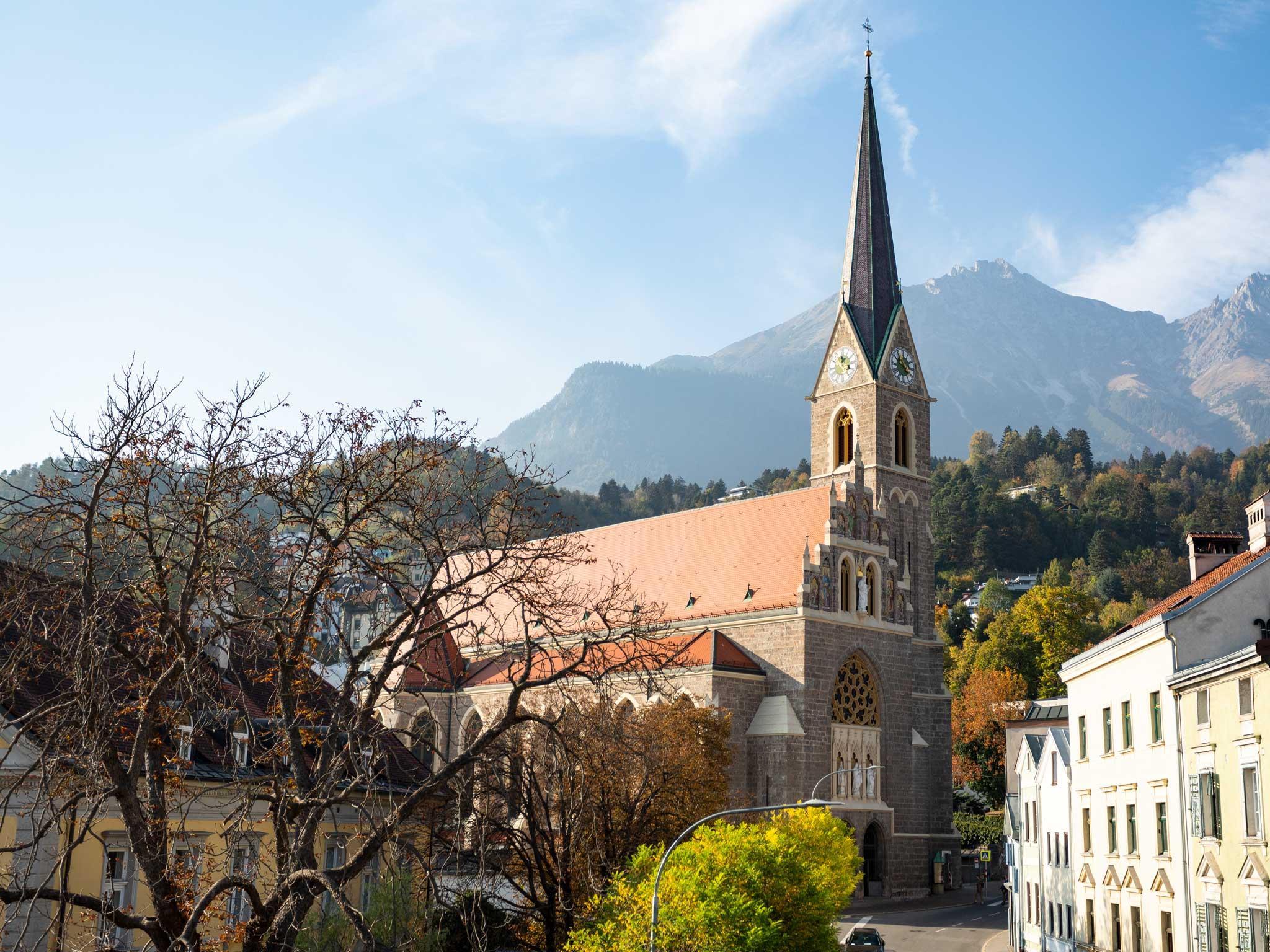 St Nicholas' Church towers above the medieval houses in the area of St Nikolaus on the banks of the Inn, and is the most important neo-Gothic monument in the city. The church is easily accessible from the city centre, via the Innsteg bridge. Alternatively, take a walk from the Old Town across the Innbrücke bridge, before turning right and following the river downstream.

Its ease of access saw St Nicholas' Church serve as the city's replacement cathedral after the Second World War. The real cathedral was so badly damaged that it had to be completely rebuilt, but its history is much older. A chapel stood on the site in 1313, and the final re-design took place from 1825-1891 under the guidance of the Viennese cathedral builder Friedrich Schmidt. Make sure you take a look at the winged altar with its opened holiday and closed workday variants.
Monday - Sunday: 7.00 am - 7.00 pm
Pfarrkirche St. Nikolaus
Sankt-Nikolaus-Gasse 35
A 6020 Innsbruck
https://www.dibk.at/
T: +43 512 / 28 21 43