Mountain hut Stöttlalm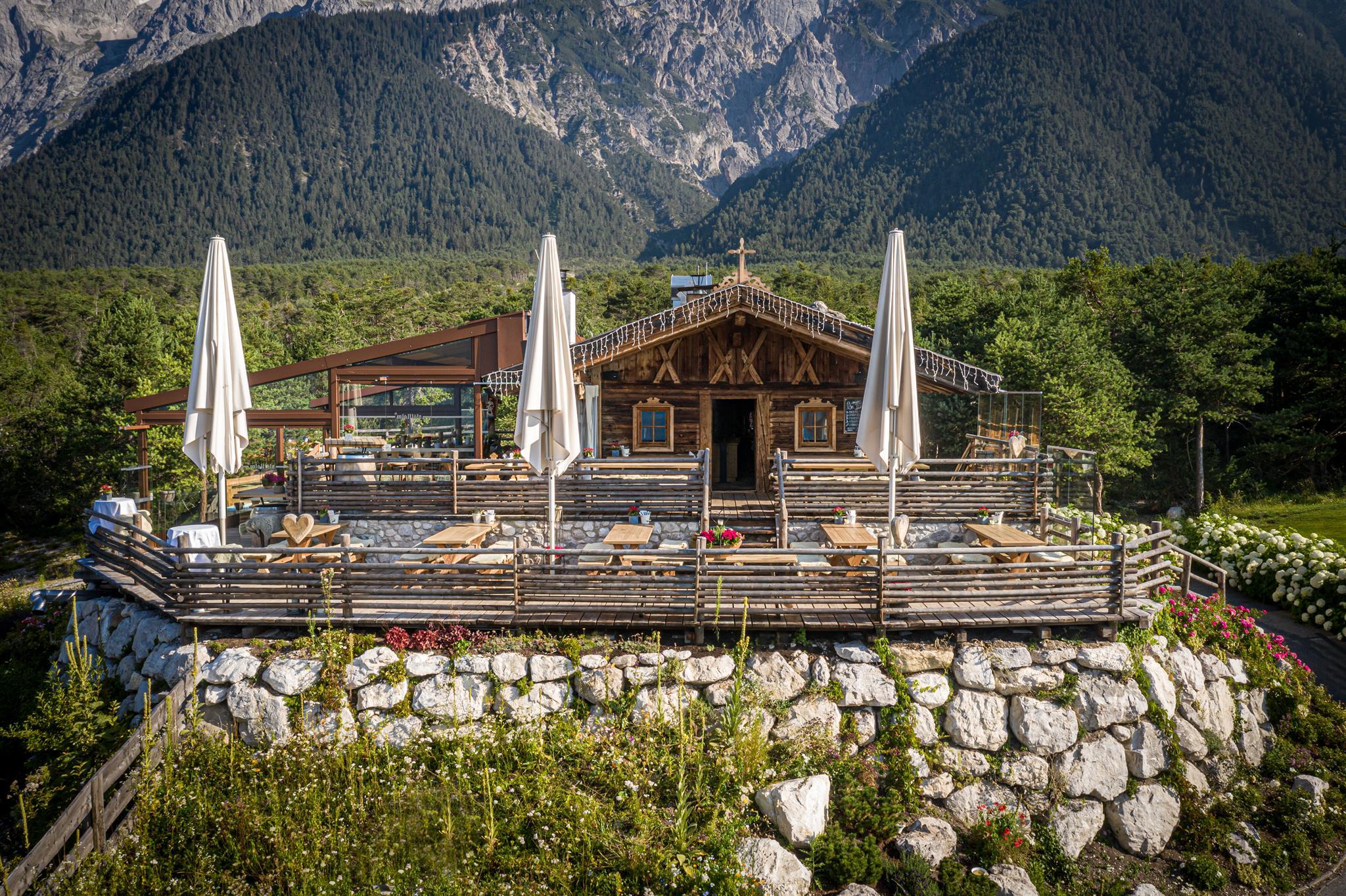 The rustic Stöttlalm is a mountain hut located at an altitude of 980 metres above sea level with stunning panoramic views that stretch out over the Mieming Plateau and along the Inn Valley to Innsbruck. The hut serves hearty home-cooked food. Mountain breakfasts and hut brunches are also possible but must be booked in advance.
The Stöttlalm can be reached on foot in about 30 minutes from Lehnbach car park by following the forest road slightly uphill to the hut. In winter, the signposted "Almenroute" winter hiking trail also leads past the Stöttlalm. Hikers can stop off at the hut for a break or, snow conditions permitting, enjoy a little bit of tobogganing.
Open daily 9.30 am - 6.00 pm
Open all year