Monastery church and Museum Wilten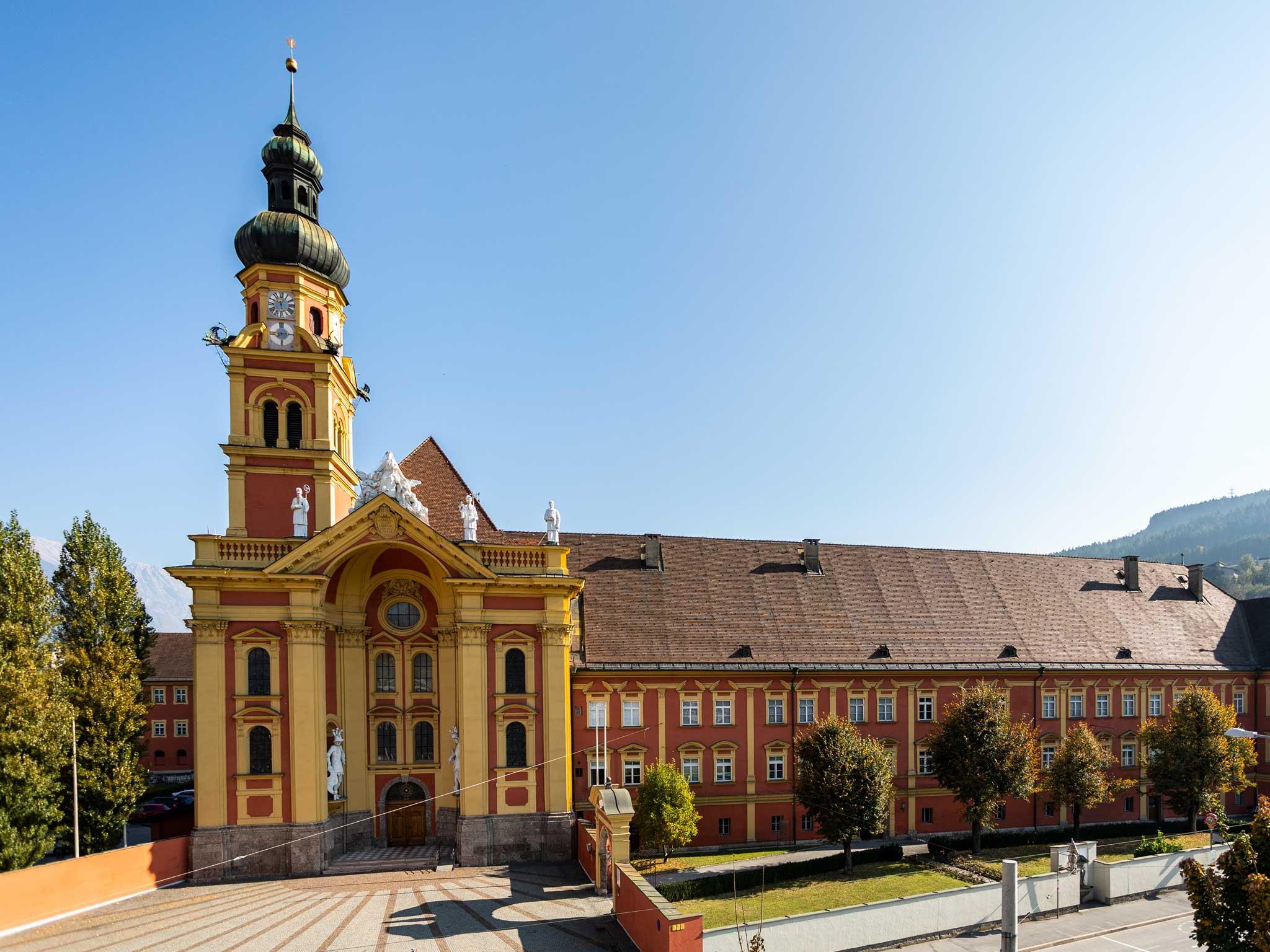 The monastery in Wilten is located at the foot of the Bergisel mountain. One of the two large ecclesiastical buildings is the Stiftskirche (monastery church), not to be confused with the basilica next door. In the monastery church, you can observe the baroque splendour as if from a book. Christoph and Anton Georg Gumpp, as representatives of the renowned Innsbruck construction dynasty, designed the church to be ornate. Frescoes and stuccoes decorate the interior, designed by Kaspar Waldmann. The richly-stocked museum can be visited by prior registration and a voluntary donation.

To learn about the history of Innsbruck, it is impossible to ignore the monastery in Wilten. The resident Premonstratensians have helped shape the city and its surroundings over the centuries, and Innsbruck would never have existed without them giving up parts of their land. The monastery was first documented in the 12th century and, today, around 30 friars and 21 priests pastorally tend to its continued existence. The baroque style stems from the monastery's heyday in the 17th century.

The monastery church is also home to the Wilten Boys' Choir.

Monday - Sunday: 7.30 am - 6.00 pm

Guided Tours only with appointment.
Meeting point at the convent entrance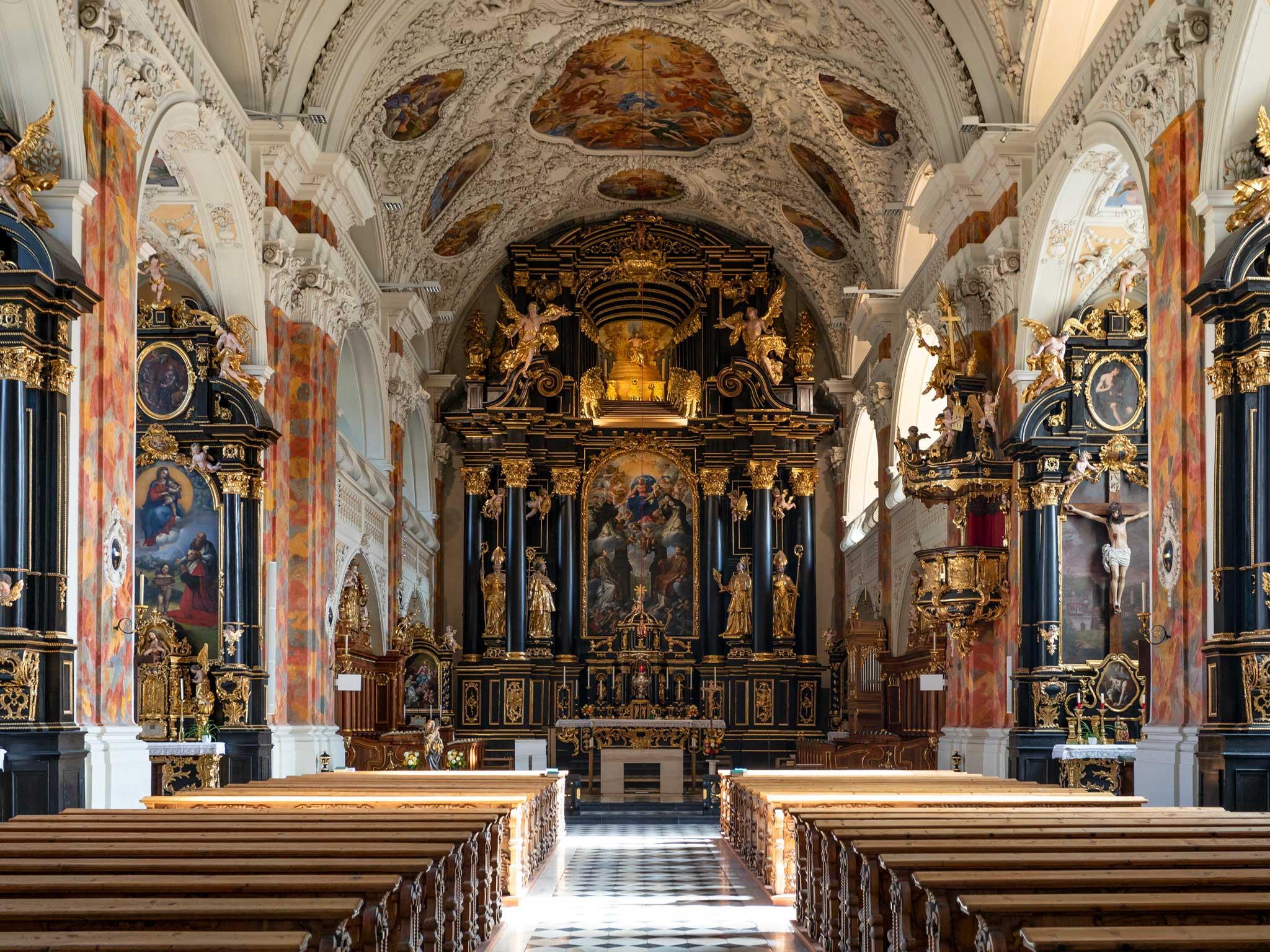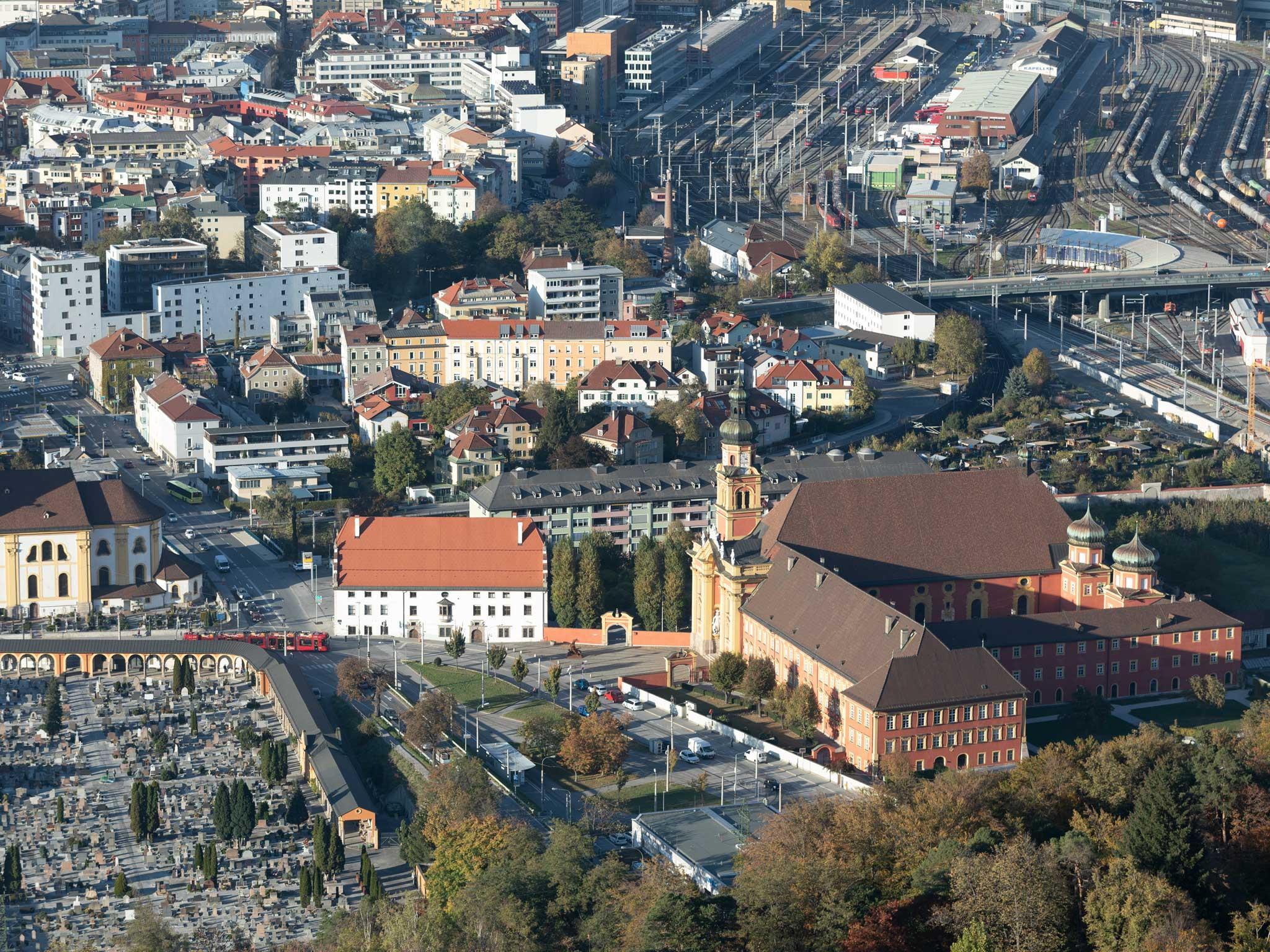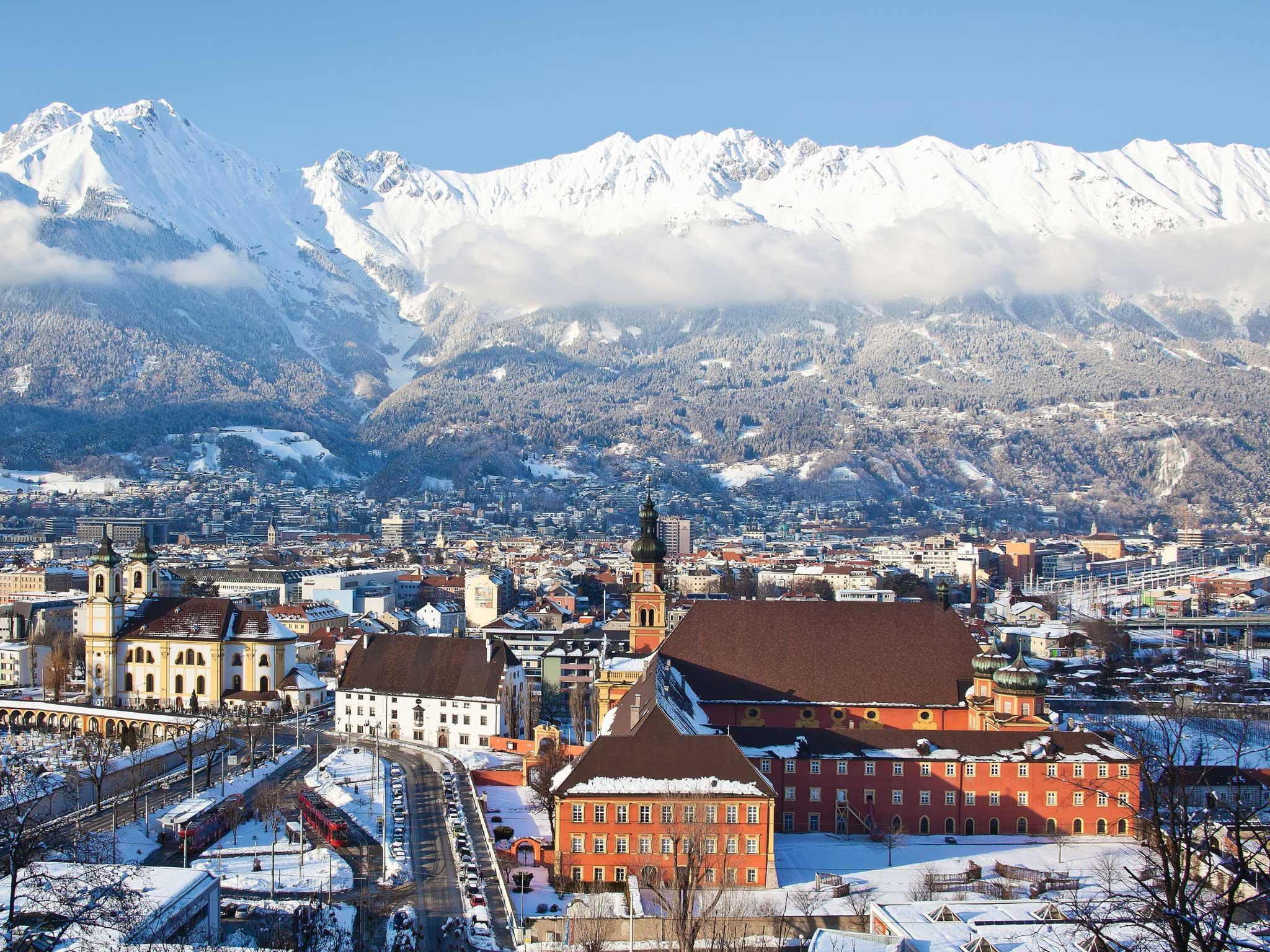 Stiftskirche Stiftsmuseum Wilten
Klostergasse 7
A 6020 Innsbruck
F: +43 512 / 58 30 48 22https://stift-wilten.at/

T: +43 512 / 58 30 48