Max Weiler tour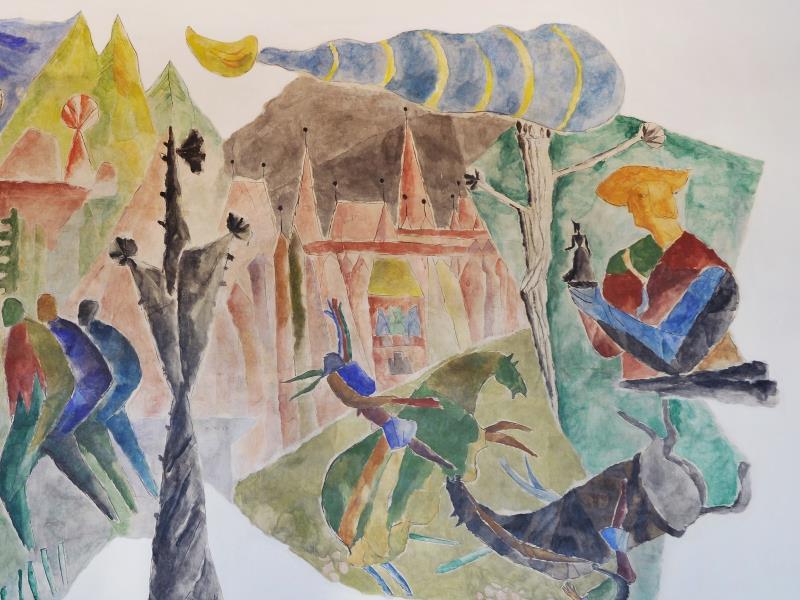 Walk in the footsteps of Max Weiler, one of Innsbruck's most famous artists. Weiler (1910-2001) created over 1,000 m² of public works in Innsbruck. His early works include frescos at the Theresienkirche church in Hungerburg.
The frescos are now recognised as the most significant modern church frescos in Tyrol but they caused a veritable scandal in the art world at the time (1947). Weiler continued to create art for many years; his late works (1992/93) are displayed at the Casino. The tour also captures the development of fine art in the 20th century: Weiler's repertoire ranged from expressionism and abstraction to classic modern art.
The Weiler tour aims to preserve the memory of this important Tyrolean artist from the 20th century. His works are spread throughout the city creating a type of open-air museum, just waiting to be discovered by locals or visitors alike.

Dates available on request, guided tours in German and English
Duration: 3 hours
Meeting point: by arrangement
A bus or private car is required for this tour due to the distance covered.