Karstube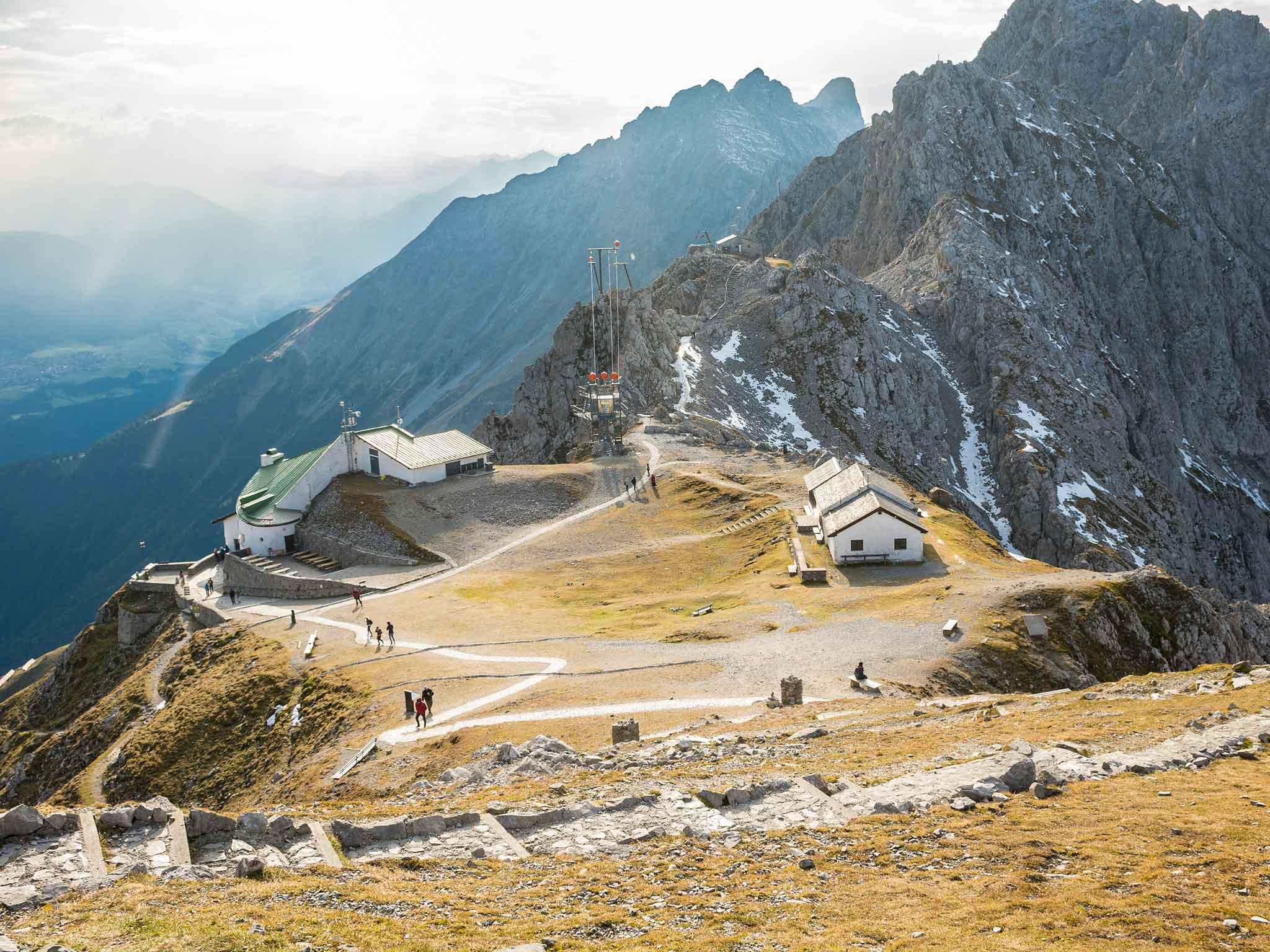 The Karstube is a restaurant located at the summit of Hafelekar mountain near Innsbruck, right at the mountain lift station of the Nordkettenbahnen lifts. The restaurant is almost 2,300 metres above sea level and offers what are probably the most breathtaking views of the city of Innsbruck and far beyond.
The restaurant serves snacks for replenishing energy levels. Lots of hikes start from the Karstube, for example the Goetheweg trail to the Pfeishütte mountain hut.
Open all year round while Nordkettenbahn is operating.