Kaiser Max-Grotto - LOCKED!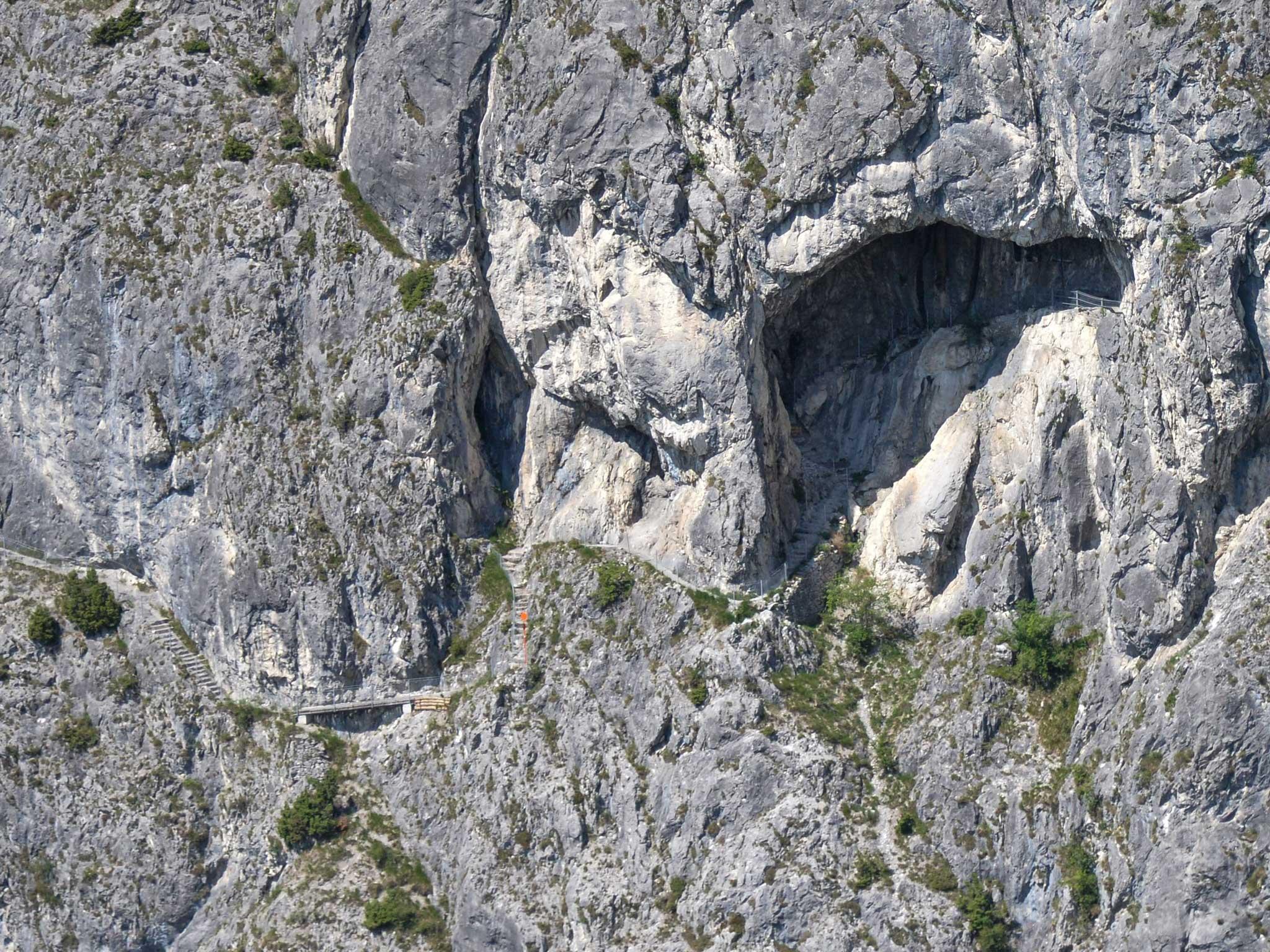 Attention: The exit at the Kaiser Max Grotto is closed!
About 200 m above the Inntal Valley lies the Maximilian-Grotto, a natural cave 26 m wide and 19 m high, in midst the Martinswand rock face. Legend has it that once Emperor Maximilian sought refuge in the grotto when he lost his way while hunting chamois.

The trail in the Martinswand is newly laid out and securely walkable since beginning of April 2015. It leads from the Brunntal roadway diagonally the quarry and via the completely renovated old part of the trail to the grotto. Bridges, fences and handrails offer a save path to the grotto with an outstanding panoramic view over Zirl and the upper Inntal valley.