Hard Rock Cafe Innsbruck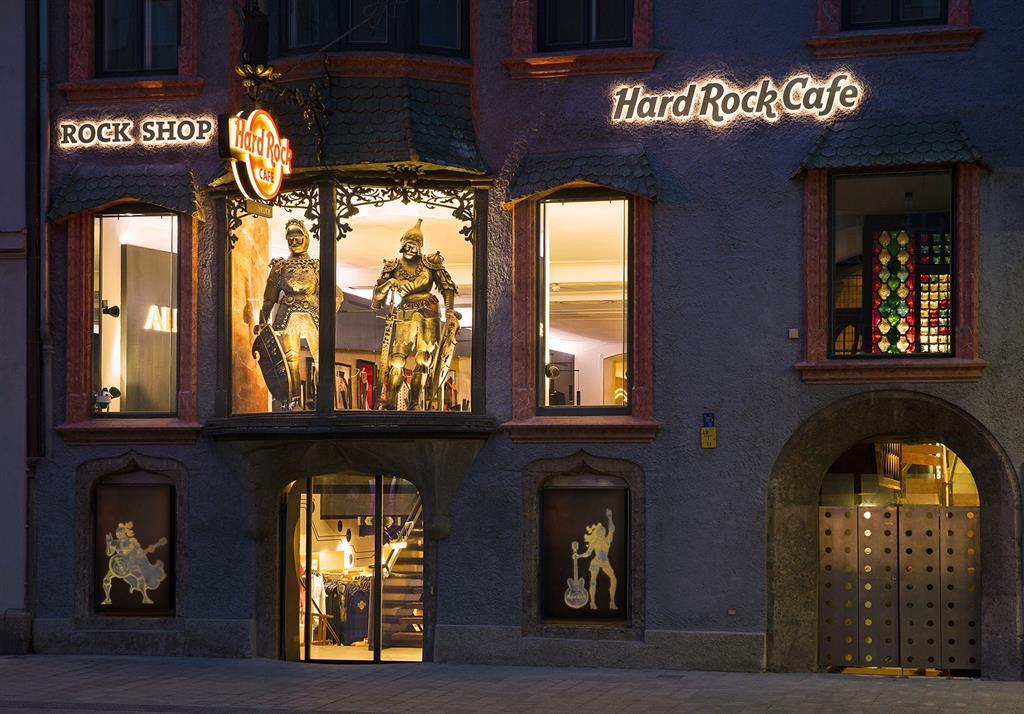 Our Cafe provides seats for 250 guests on two floors and 650m2 in total, a contemporary bar, our Rock Shop with exclusive merchandise and a stage with regular events, where we also support local bands and artists. In our Cafe, you may find various memorabilia of famous pop and rock artists, for instance Beyoncé's dress, Michael Jackson's shoes etc.
The Hard Rock Cafe Innsbruck offers not only popular and characteristic American food, like for instance the Original Legendary Burger, but also locally inspired meals. We are very proud to be able to offer you exclusively local meat and bread.
Restaurant/Bar
Sunday - Thursday: 10.00 am - 12.00 pm(kitchen 11.30 am - 10.00 pm)
Friday - Saturday: 10.00 am - 2.00 am (kitchen 11.30 am - 11.00 pm)
Rock Shop:
Daily 10.00 am - 9.00 pm