DEZ Einkaufszentrum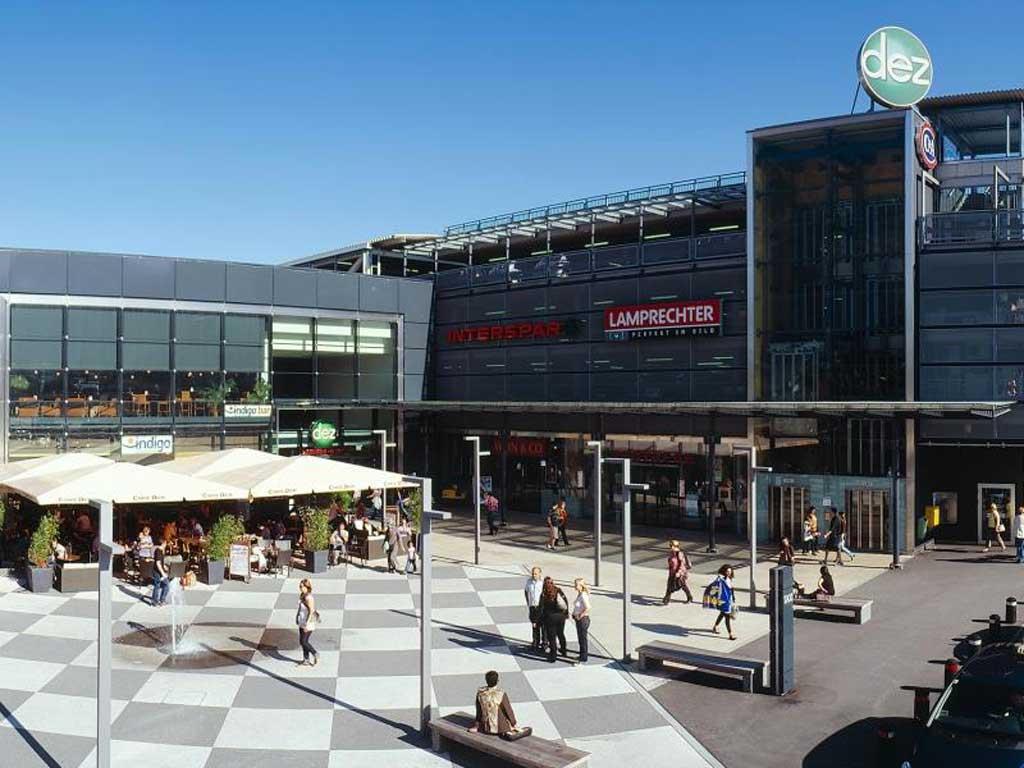 DEZ in the east of the city

The DEZ shopping centre is an extensive shopping experience offering everything from home accessories, clothing, jewellery and perfume to furniture, garden supplies and more. The DEZ was a pioneer amongst Austrian shopping centres in 1970. Today it's the largest shopping centre in Tyrol.

Numerous clothing stores offer fashion for people of all ages, from playful and trendy outfits to sophisticated and elegant designs. The shopping centre also offers everything required for daily life. Many additional businesses have settled in the same area, including furniture stores, shoe shops, restaurants, bars and cafés – the DEZ really does has everything.
Monday - Wednesday: 9.00 am - 7.00 pm Thursday, Friday: 9.00 am - 8.00 pm Saturday: 9.00 am - 6.00 pm Please note that food stores and bars and restaurants open already at 8 am