Buzihütte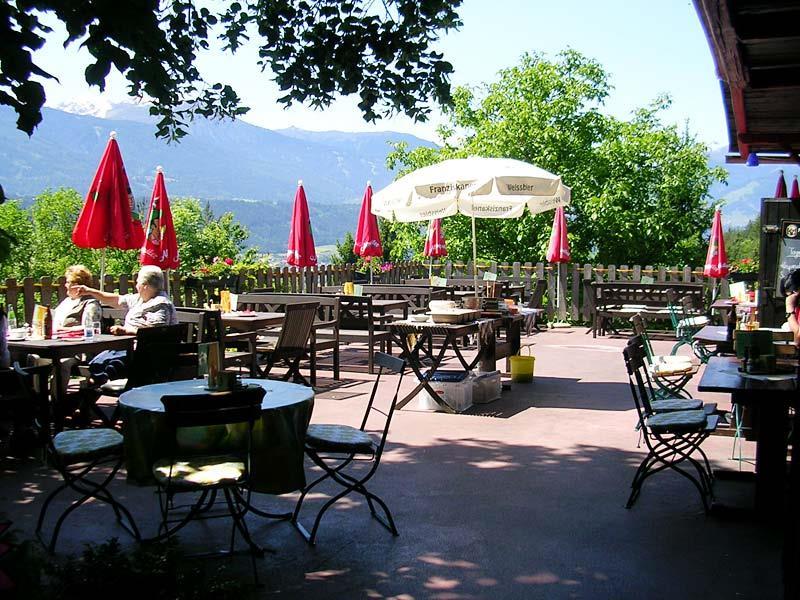 The Buzihütte is an Innsbruck institution located on the edge of the city, at the foot of the Nordkette mountains. It isn't a mountain hut in the true sense of the word, but rather a particularly rustic guesthouse. Despite this, it certainly offers the atmosphere of a mountain hut and you won't find rooms that are more cosy or welcoming than those at the Buzihütte. When the sun is shining, guests can head out onto the terrace to enjoy a cool drink and the warm sunshine.

Legendary specialities at the Buzihütte
The restaurant is well known for its hearty portions of Tyrolean home-cooked food. One of its most legendary dishes is fluffy chopped blueberry pancakes, but there are also traditional Tyrolean snacks and spare ribs. The menu even features one dish that can only be found here: the "Eiterbeule" (Abscess). Despite its rather unappetising name, this special cordon bleu, which is based on a secret recipe, is delicious and famous throughout Innsbruck.

Getting here and tips
If arriving by bus, the Buzihütte is an approx. 20 minute walk from the bus stop (bus A or H). There are parking spaces right by the restaurant for anyone travelling by car.
The Buzihütte is popular but not very big. We therefore recommend booking a table in advance. Please be sure to take enough money with you because the traditional and charming Buzihütte only accepts cash payments.

Friday - Sunday, holidays: 11.00 am - 10.00 pm
hot meals served until 9.00 pm