Asphalt Curling at Römerpark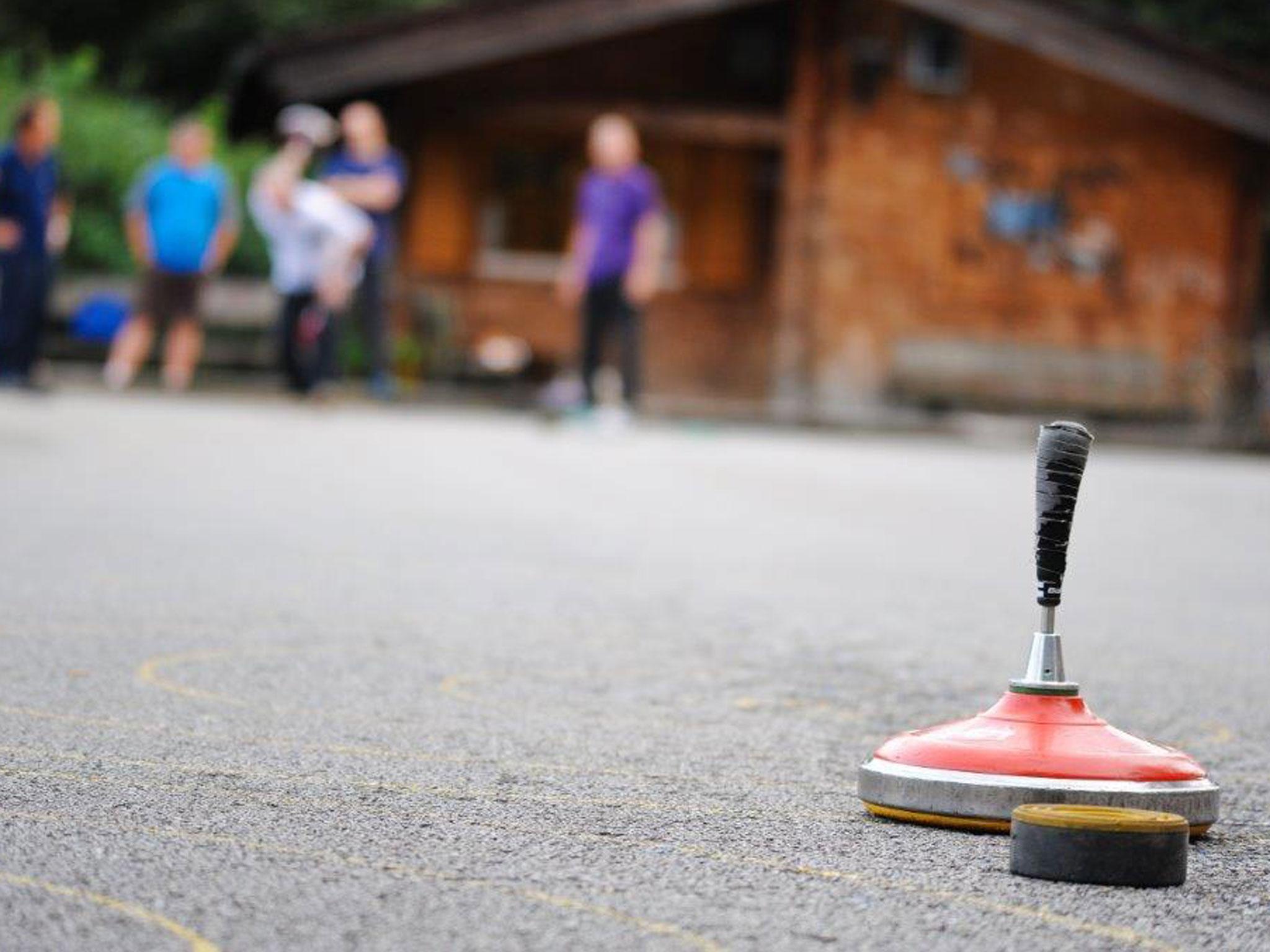 Römerpark sports facility
The sports facility is embedded in a 5,000 m² park with a pond landscape, artificial turf pitch and extensive play and rest area. There are 5 lanes available for curling in summer and winter.
Guests are welcome! Registration on site on the Tuesday before or by e-mail to ev-rum@rum.at.
Rental fee: € 2,50 per evening
In case of artificial ice operation additionally € 2,50 per person
Tuesday, Thursday and Sunday: 6.30 pm - 10.00 pm
Summer break: mid-July - mid-August