Amras bouldering area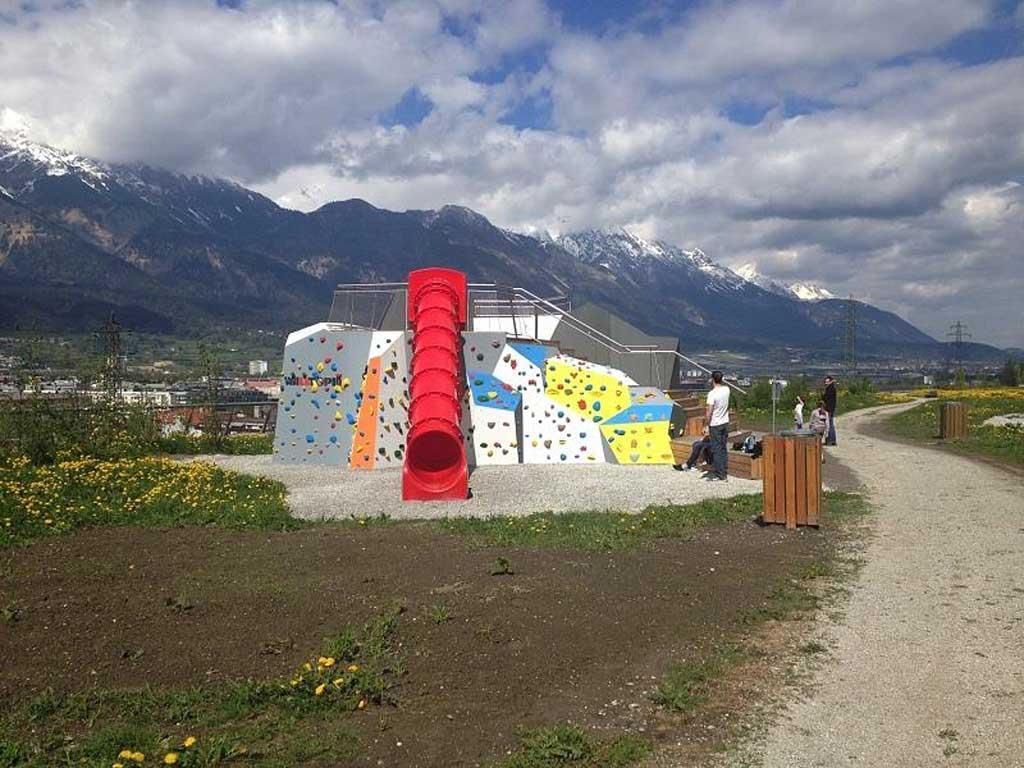 At the covered section of the A12 motorway near Amras there is a free bouldering area. The fashionable sport has taken over the western part of the motorway covering and scores points via its secluded location. Due to building constraints, the area was constructed in a 'spidery' style, a style that lends itself to interesting climbing ranges.
Different degrees of climbing difficulty are available on the many sides and there is even a small, colourfully-painted climbing area for children. On the other side, a 'natural' wall has been erected and integrated into the area, containing small holes to enable angle climbing. In addition, there is a platform at the climbing area that gives a breathtaking view over the city. A tunnel slide from the top of the viewing platform rounds it all off.
by day