Alfred Miller's Schöneck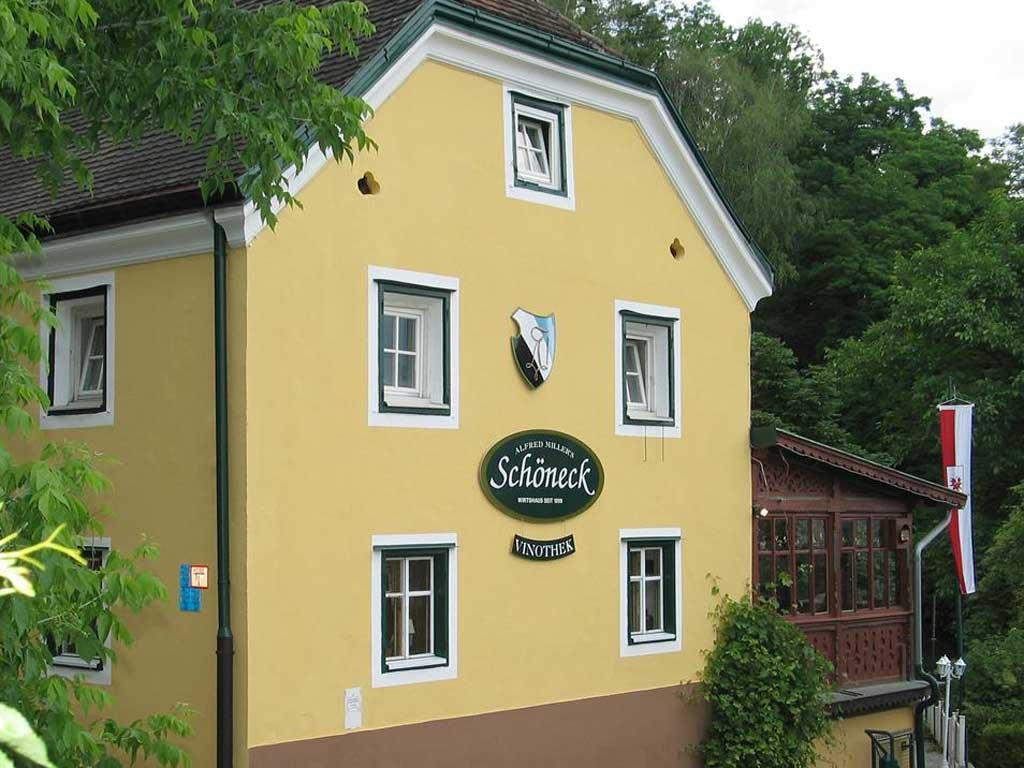 One of the most attractive and exceptional culinary venues in town is Alfred Miller's Schöneck - inn since 1899, a picturesque restaurant near the Innsbruck Weiherburg with an enchanting garden and great views.
Featuring 15 points (2 toques) in the Gault Millau restaurant guide, the Schöneck has been one of Innsbruck's leading restaurants for many years now. The small, exquisite selection of dishes - you can compose your meal choosing from two set menus - is outstanding with regard to perfection and creativity, a harmonious blend of local and international cuisine.
According to the Gault Millau food testers, Alfred Miller's mouth-watering Bouillabaisse 'is probably just as good as it gets in Marseille ...'. Whether you go for the fresh fish, a prime cut, an elegant game dish or a tantalizing dessert - at the Schöneck everything is prepared just right. It is thus not surprising that accolades keep coming in for maintaining consistent high quality in every respect. The excellent cuisine is on par with the singular ambience of the premises that were carefully renovated true to the building's original style.
Whether you enjoy your meal in the quaint wooden veranda, or al fresco in summer, you always get a wonderful view of Innsbruck. Food is also served in the Schöneck's cosy 'Stuben' or the stylishly furnished wine cellar.
Wednesday - Saturday: 12.00 am - 2.00 pm, 6.30 pm - 12.00 pm