Aldranser Alm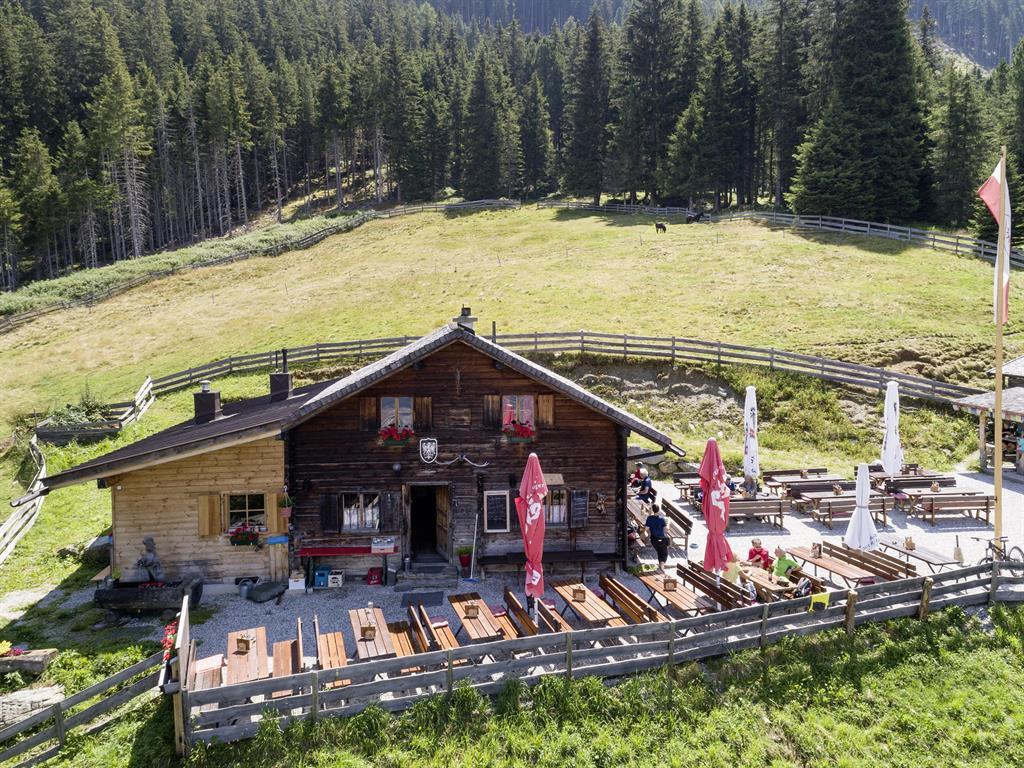 The Aldranser Alm mountain hut enjoys a prime location high above Innsbruck with unique panoramic views of the Nordkette mountains and the city of Innsbruck. At a comfortable pace, hikers can reach the mountain hut within one and a half hours from the village of Aldrans. Mountain bikers can follow the signposted route 554.

Visitors can look forward to authentic Tyrolean home-cooked food, home-made cakes, homemeade goat's cream cheese, freshly baked bread and, for early-risers, the peace and quiet of a mountain breakfast. And all this in a traditional mountain hut with plenty of wood and a cosy and welcoming dining area. The "Alte Stube" is the perfect space for seminars and workshops, as well as for family celebrations such as christenings, birthdays and weddings.

There's always something going on at the Aldranser Alm, for example full-moon jazz concerts and sports events...
May - October
Thursday closed