Yoga in the mountains
event date
: 13.07.2022
event location
: Mutters, Muttereralm/Panorama Lake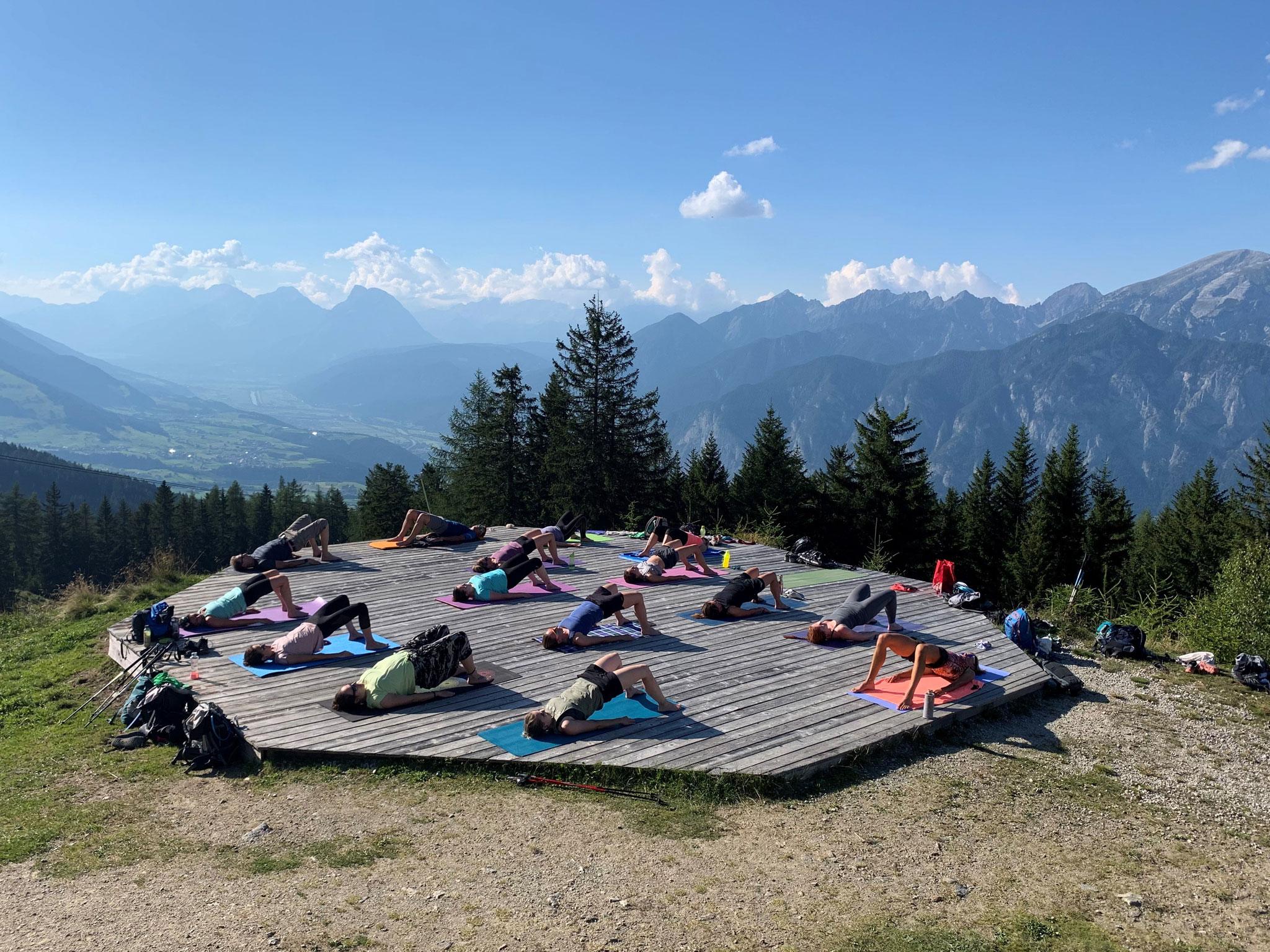 Up the mountain, whether in 5 minutes by train, mountain bike or on foot (approx. 1 h 30 min to 1 h 75 min).
From the Mutterer Alm mountain station it's a 15-minute walk to the platform at the reservoir.
Arrive, take in the view, unroll the yoga mat you brought with you.
An hour of yoga time-out for everyone, whether you are a practised sporty person or a rusty granny: the important thing is to allow yourself this time with yourself. Afterwards, refreshments on the mountain restaurant terrace, enjoy the play park with children or continue up the mountain, each and every one as he or she likes. We look forward to seeing you!
The event only takes place in dry weather.
Information and registration: with yoga trainer Marie Theres tel. +43 660 / 96 49 640 or info@yoga4therapy.at
Please cancel in advance if you are unable to attend!
Price: € 15.00 per participation, our Yoga4Therapy and Yun Yoga block cards are also valid.
Payment by invoice after registration or on site. In case of postponement due to bad weather, the ticket remains valid.