The storyguide – city tours with a storyteller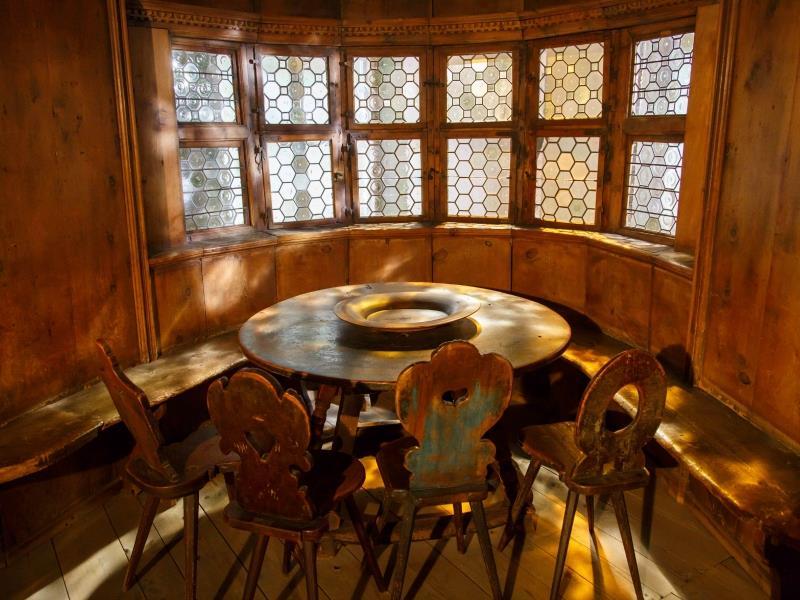 Fascinating history and gripping stories: packed into an entertaining tour with a story guide. Various themes are available to choose from. Storyteller Christian Kayed tells of foreign treasures, beautiful museum exhibits, mountains, people and shiny gold. All of the story tours and special tours can also be arranged for periods outside of the advertised times.

Bookings for private groups can be arranged on your preferred date. Further information and upcoming dates can be found at: www.storyguide.at

Guided tour: The way of love
This fairytale-like tour is held in the traditional dining rooms at the Museum of Tyrolean Folk Art and is sure to quench your thirst for knowledge. We make a pilgrimage to Jerusalem, let spindles, shuttles and needles speak and discover what God does after creation, love bites included...

Suitable for adults and children over the age of 11. Wheelchair accessible.


Guided tour: The shine of gold
Kings, saints and goddesses entertain visitors with illuminating insights and sparkling stories. About golden tiles, golden apples and other works of art. The view through the door into the splendid alcove balcony of the Golden Roof is of course included, followed by a visit to the cathedral and the Capuchin monastery.

For adults and children over the age of 11. Wheelchair accessible.

Duration: approx. 1.5-2 hours
Meeting point: under the Golden Roof, Innsbruck


Guided tour: The wonders of the world. Around the Capuchin monastery with Marco Polo
Narrative and music
with Christian Kayed (narrator), Michael Schick and Niki Fliri (pipes, darbuka, launedda, oud, gemshorn, bagpipes and more)

Welcome to the premiere! In October, I will tell the story of Marco Polo's trip to China for the first time, accompanied by my musical cohorts Michael Schick and Niki Fliri. The trip takes place in the Capuchin monastery in Innsbruck. It is therefore essential to register well in advance.

Marco Polo left Venice at the age of seventeen and travelled for twenty-four years: along the Silk Road, in Mongol-ruled China and by the Indian Ocean. Always open to new things, he constantly strived to increase his knowledge...

Location: Kapuzinerkloster, Kaiserjägerstraße 6, Innsbruck (wheelchair accessible)
Duration: approx. 2 hours (including a break)
Limited number of participants! Registration is required by phone on: +43 676 410 3071.

Treasures from abroad
Many valuable objects and spices, people and stories come from abroad. At the Ferdinandeum Tyrolean State Museum, we meet the Divine Farmer, Alexander the Great, Solomon and Balqis.

For adults and children over the age of 11. Wheelchair accessible (via the western administrative entrance).
Duration: approx. 1.5-2 hours. Location: Ferdinandeum, Museumstraße 15, Innsbruck
This tour is offered in German.