The Kunstpavillion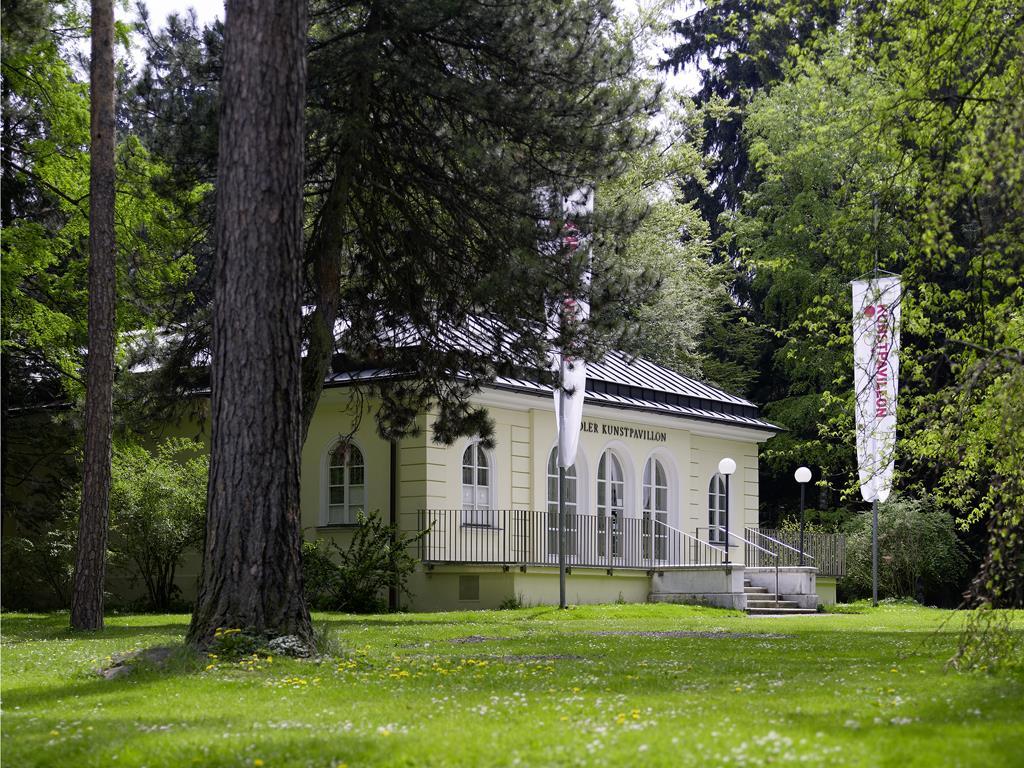 The Kunstpavillion is an art pavilion in the "Kleiner Hofgarten" (Small Imperial Gardens) that was originally built in 1842 as a summer house for the State Governor. In 1951, the pavilion was converted into a skylight gallery by the architect Hans Fritz. Since then, the pavilion has been the seat of the Tiroler Künstler*schaft association, which was founded in 1946.

The building is home to an exhibition space, the association's office and the association archive. The Tiroler Künstler*schaft association is a forum for art in Tyrol. It is a non-profit, politically independent union of fine artists based in Innsbruck. The association currently has around 336 members (as of autumn 2018).

The aim of the association is to represent and promote the cultural, economic and social interests of fine artists. The association manages the following institutions: the Kunstpavillon, the Neue Galerie and the Büchsenhausen Artists' House In the Kunstpavillon and the Neue Galerie, the Tiroler Künstler*schaft focuses on the development of exhibitions by international artists working in close cooperation with regionally-based artists who bring a local perspective to the ways of working and thinking in a connected environment.

Free admission.


Wednesday - Friday: 11.00 am - 6.00 pm
Saturday: 11.00 am - 3.00 pm