Swarovski Crystal Worlds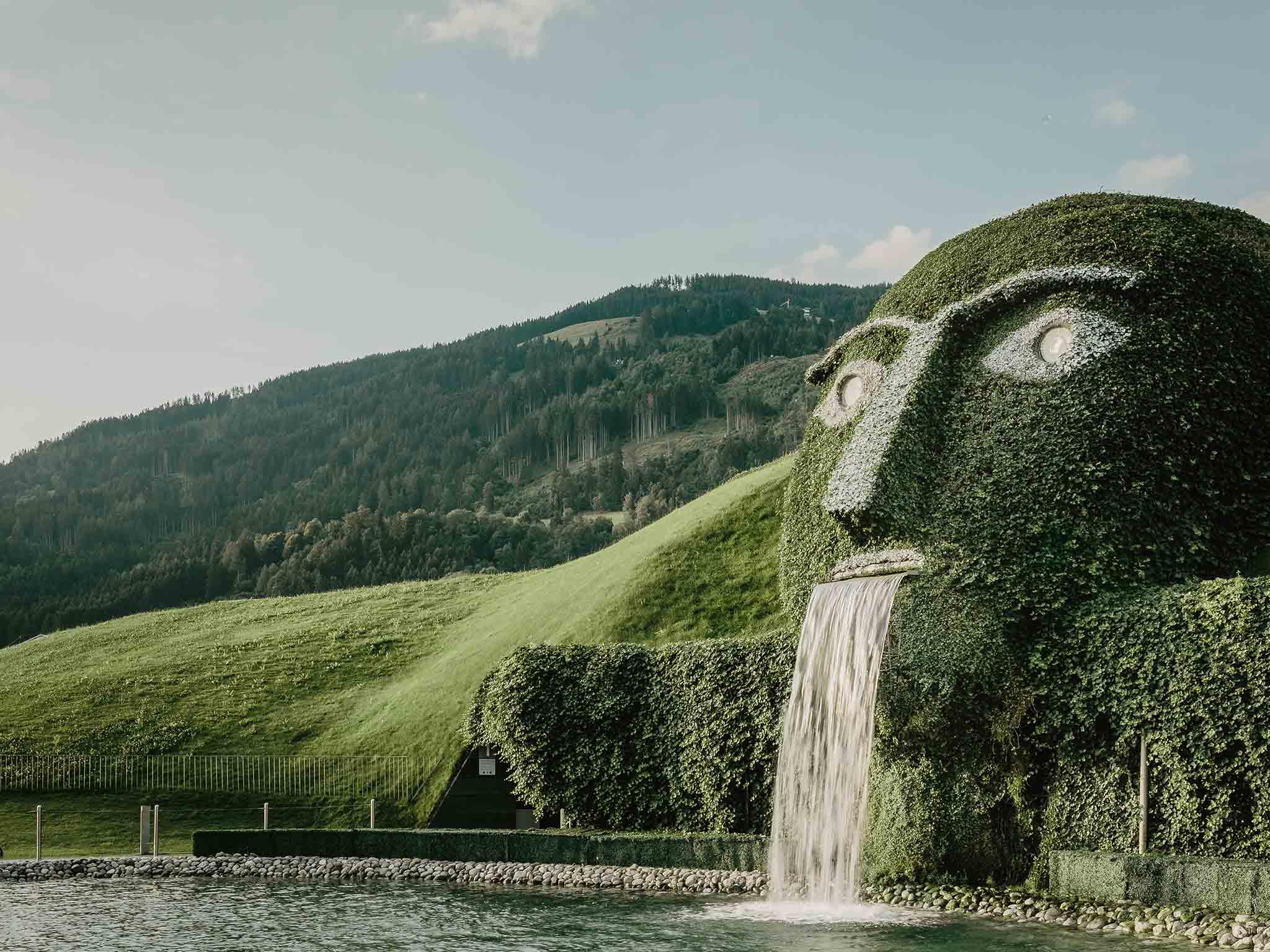 A new era of wonder

The wonder of crystal as it has never been seen before.

World famous & wonderful: Swarovski Crystal Worlds, located just 20 kilometres east of Innsbruck, awaits with new and exciting attractions.
Between 2013 and 2015, the worlds of art and culture, entertainment and shopping were extended to cover an area of 7.5 hectares. The "Home of the Giant" now inspires with a new poetic garden, which features a unique Crystal Cloud made from 800,000 hand-mounted and enchanted floating crystals. This mystical masterpiece is the largest of its kind worldwide and with it Swarovski has set the new standard for brilliantly implemented installations. The Crystal Cloud draws visitors to the Mirror Pool where the sparkling light of the crystals is captured to form a sea of stars both day and night.
Other highlights in the garden include a play tower and innovative playscape for children of all ages.
Shuttle Bus Swarovski Kristallwelten
Visitor information

Connoisseurs and gourmets
Connoisseurs and gourmets can round off the dazzling experience with a visit to Daniels Café & Restaurant. This light flooded pavilion with patisserie offers culinary delights in a sophisticated setting.
The wide range of product worlds and the year-round 'Giant Events Programme' provide a diverse celebration of Swarovski Crystal World's history. And crystal always remains the source of creative inspiration.
Monday - Sunday: 9.00 am - 7.00 pm
24 December: 09.00 am - 1.00 pm
31 December: 09.00 am - 4.00 pm