Oberperfuss Parish Church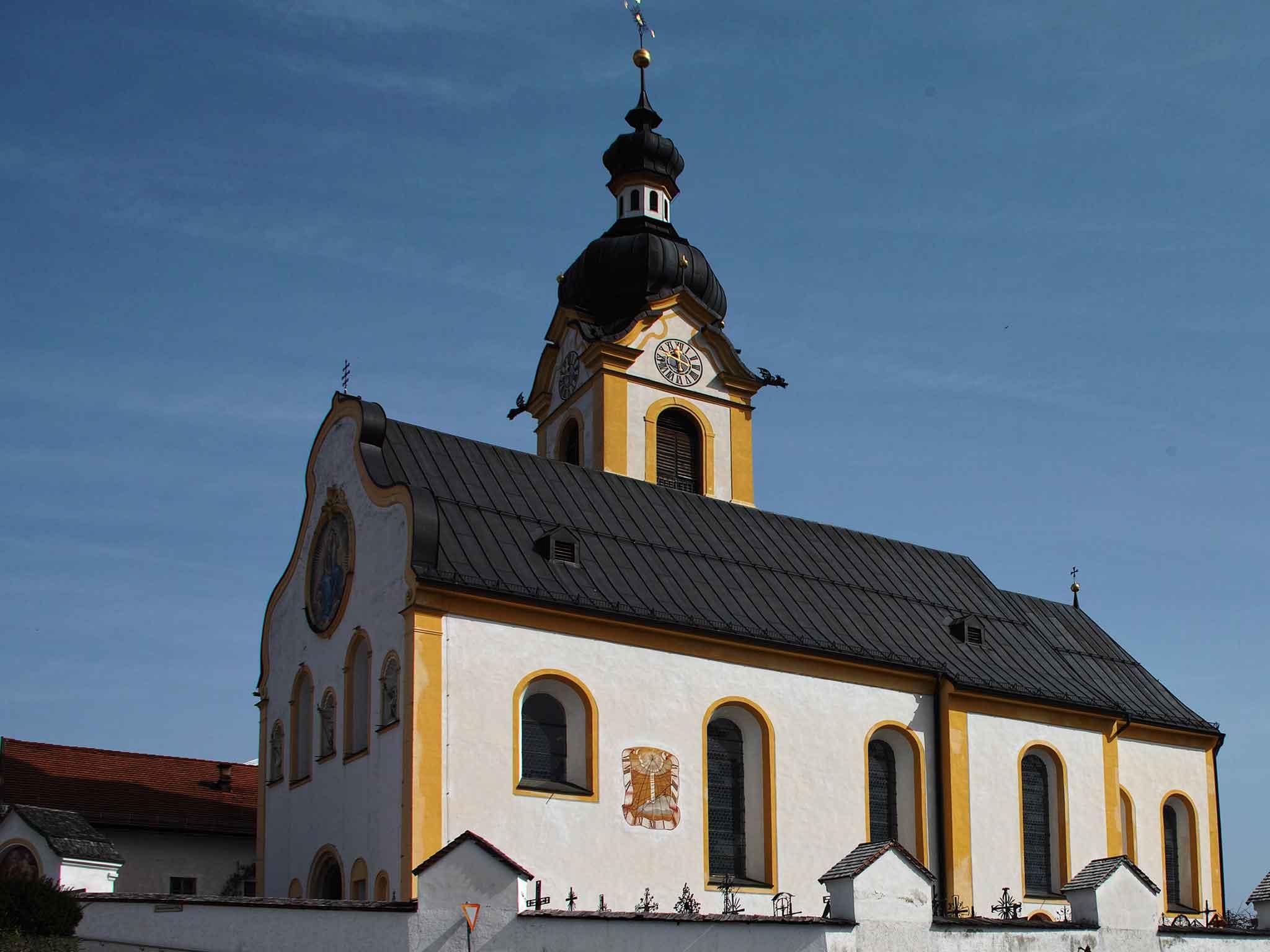 The Parish Church of Saint Margaret was built in 1733. The church was comprehensively renovated between 1962 and 1970 and new extensive renovation work began in spring 2017. The current baptistery was originally a mortuary chapel with an external entrance. This entrance has now been walled up and the baptistery can be entered from inside the church through an iron gate. The baptistery is home to a Gothic Madonna created in 1500.

The parish church is a Baroque single-nave church with a large tower on the north side. The interior is decorated with frescos by Max Gheri from Mühlau and images of the Stations of the Cross by the painter Anna Maria Moser from Schwaz. In 1970, vault paintings by Franz Altmutter were uncovered during renovation work. The left side wall of the church features a memorial plaque in Latin that commemorates the cartographer Peter Anich, who died in 1766, and praises his excellent personality, fine character and craftsmanship. He was interred in front of the side altar on the Evangelist (left-hand) side of the church. On the right, a plaque commemorates the life of the famous Weber family of organ builders. The church organ was created by Franz Weber in 1867.

In the festive season, visitors come to admire a special highlight in the form of the church's nativity scene, which dates back to the 19th century. The figures in the scene were made by Johann Laimgruber, commonly known as Mundi. The exterior wall on the south side of the church features a sundial by Peter Anich.

Every day 8:00 am - 6:00 pm