Kletterzentrum Innsbruck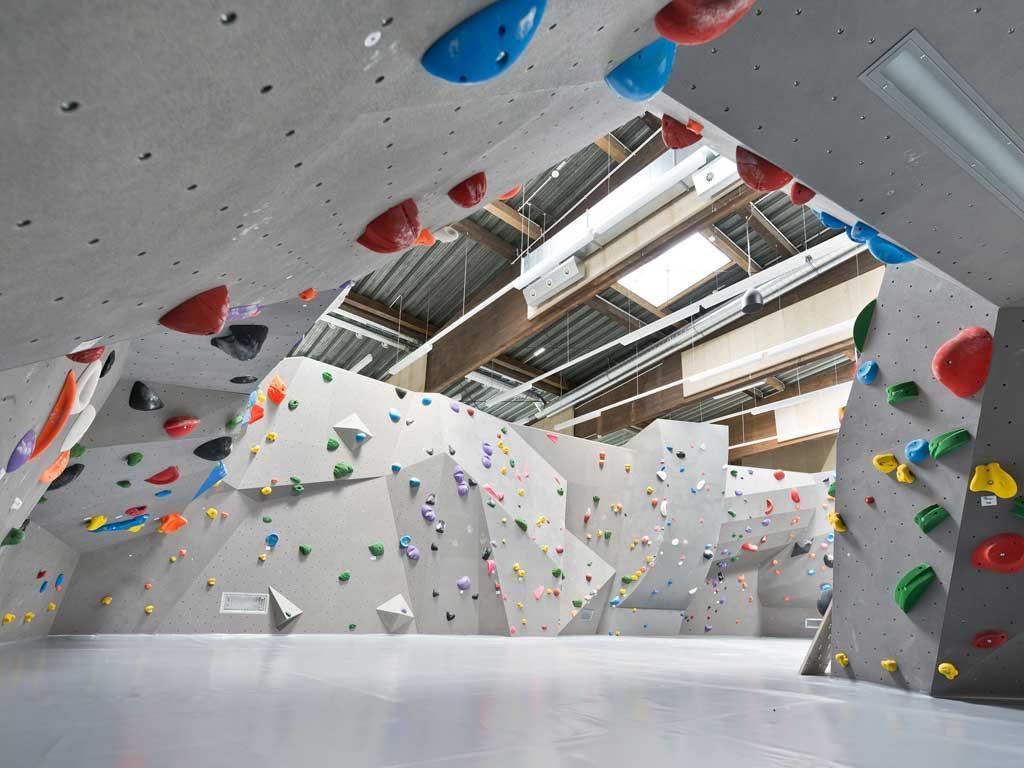 The Innsbruck Climbing Center (KI) is one of the largest and most modern sport climbing facilities worldwide. The climbing centre is unique because the Austrian Climbing Association's National Competence Centre (BLZ) for competition climbers has been integrated into the facility. This makes the KI a centre of excellence for climbing and a magnet for professional and recreational climbers alike. The KI is also competition approved and was one of the venues for the Climbing World Championships in Innsbruck.
Climbing courses for beginners and advanced climbers:
Enrolment in climbing courses is possible through the in-house climbing school or the course programme.
Please note: fees apply to park in the on-site car park.

Size: Gross usable floor space: approx. 3,900 square metres, including
1,850 square metres for lead climbing and
1,100 square metres for bouldering

An impressive 5,700 square metres of climbing walls, including:
- 3,000 m² of indoor lead climbing walls
- 1,500 m² of outdoor lead climbing walls
- 1,025 m² of indoor bouldering walls
- 175 m² of outdoor bouldering walls
Wall height for lead climbing: 13-17 metres
Number of climbing lines: 208 (43 indoor, 65 outdoor)
Number of routes: around 500
Number of bouldering problems: around 200
Number of quickdraws mounted throughout the centre: 3,000
Number of holds mounted during the initial outfitting: around 25 tonnes or 30,000 pieces
Owner: Stadt Innsbruck, IIG
Operator: Alpenverein Kletterzentrum Innsbruck GmbH (ÖAV Innsbruck)
Climbing wall manufacturer: Walltopia

World Cup-compatible walls for all competition disciplines (speed, lead and bouldering) and therefore suitable for competitions held in the Olympic competition format.
Additional services and facilities: 4 toppas lines (steel cable auto-belay devices), a lovely bistro with an outdoor seating area, a weight training room, a separate children's area, a seminar room, a climbing shop, equipment rental, courses and competition training, events and incentives venue.
Monday - Sunday: 9.00 am - 10.00 pm