Jesuit Church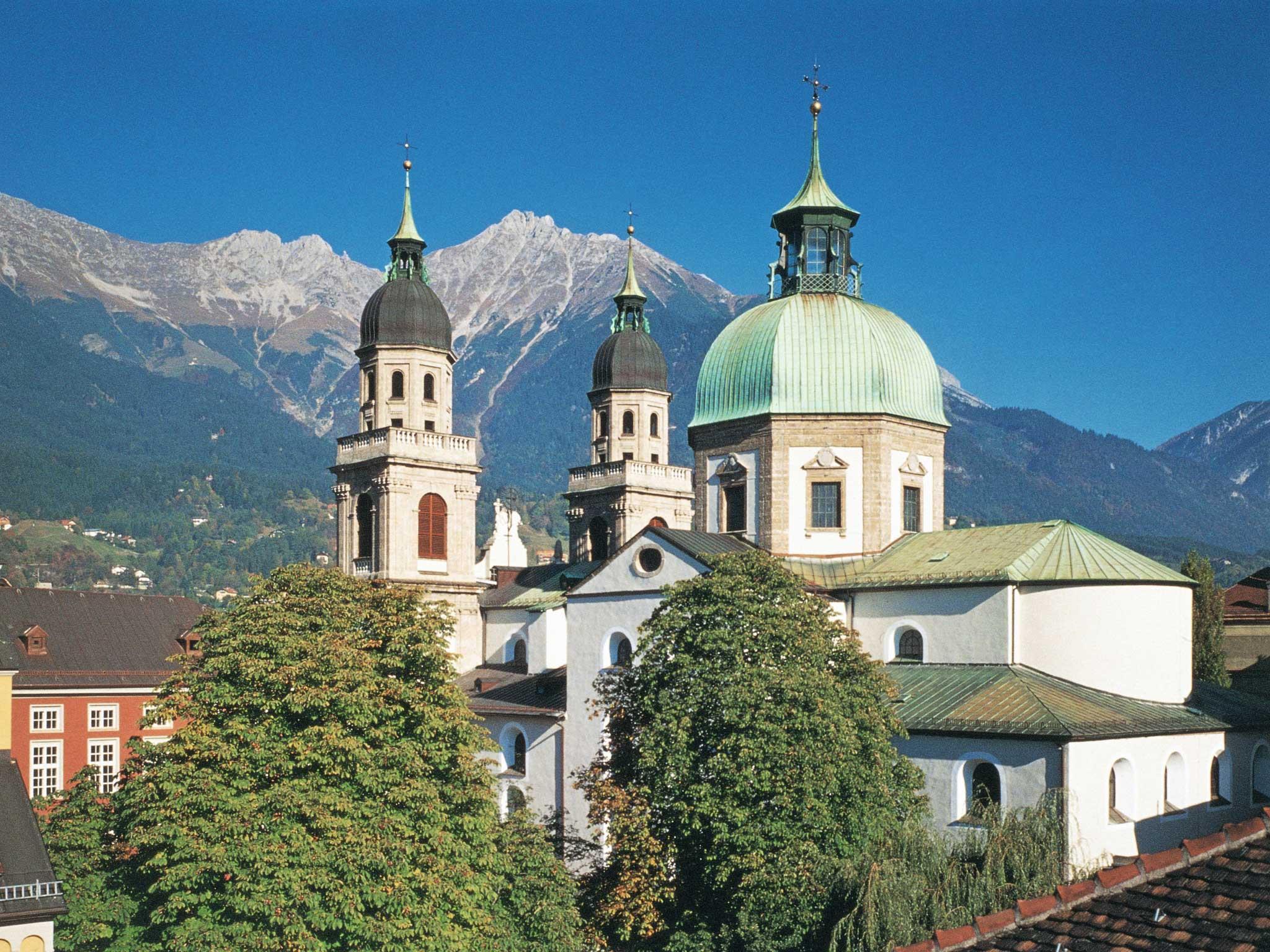 The Jesuit Church is situated in the heart of Innsbruck, on Universitätstraße near the Kaiserliche Hofburg (Imperial Palace). The church is dedicated to the Holy Trinity, serves as the University's church and, since it's founding, has been overseen by the Jesuits. The crossed-dome church was inspired by earlier Roman sacred buildings, and is surrounded by the University's Theology department, at one time the Jesuit College. Since the founding of the University in the 17th century, the church has lain at the heart of the city's Catholic student life, which has always been closely linked with the Jesuits, whose members held theological classes at the college.

Christoph Gumpp, member of Innsbruck's renowned building dynasty, designed the facade. For those who are interested in the history of the city's houses and churches, the Gumpp name is one that can often be read, as the family's generations had a hand in designing much of Innsbruck. The Jesuit Church owes its existence, however, to a very generous donation from both the Archduke Leopold V and Claudia de Medici.

​Take a look at the inside of this beautifully-decorated church! Particularly worth seeing are the baroque high altar, the monumental dome, and the grand wrought-iron gates in the entrance hall.
Monday - Wednesday: 7.00 am - 8.00 pm
Thursday: 7.00 am - 10.00 pm
Friday - Saturday: 7.00 am - 8.00 pm
Sunday: 8.00 am - 10.00 pm
no visits during holy mass