Hospital Chuirch of the Holy Spirit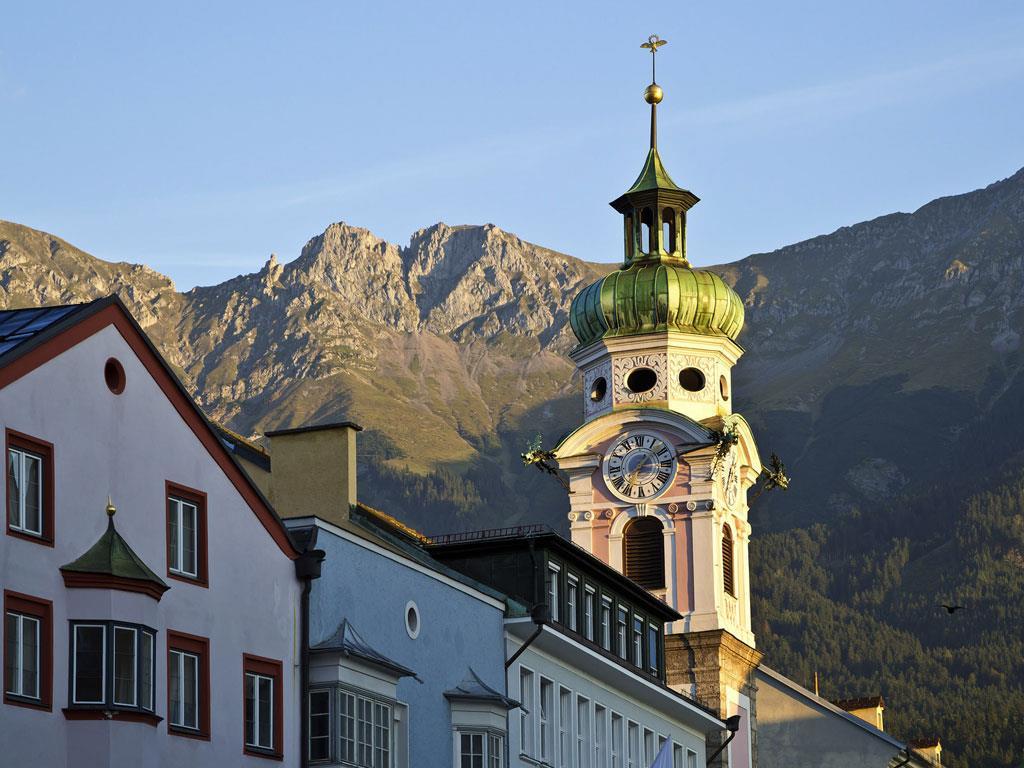 This church is located at the beginning of Maria Theresien Street, just a few metres from the entrance to the historic old town. The building was once located outside of the city gates and connected to a hospital. Thick walls separated it from the old town. This was due to the risk of infection; the townspeople didn't want to come into contact with sick people. The hospital that once stood alongside the Spitalskirche and gave the church its name no longer exists. The appearance of the church has also changed. First mentioned in the 12th century, it was later rebuilt in around 1700 by none other than Johann Martin Gumpp the Elder, a member of Innsbruck's famous construction dynasty.
Visitors to the church can admire, among other things, carved doors, stucco decorations, a baroque high altar with a picture of the Mission of the Holy Spirit by Caspar Jele (1848), coloured apostle half-figures made of stucco by Benedikt Fries (1704), a painting of "Our Lady of Good Counsel" from the second half of the 17th century and a Gothic cross on the left side altar. Most of the frescoes were destroyed during the Second World War and later repainted by Hans Andre during renovation work carried out from 1959-1962.
The Spitalskirche has served as a "City Church" since October 2018 and is known as the "Church in the Heart of the City". Its purpose is to be a welcoming, open space that enables new forms of prayer, culture, music and art, and to provide ways for people of our time to encounter faith. At the same time, the church aims to be a place of pastoral care that gives passers-by easy access to faith and the church.