Bodensteinalm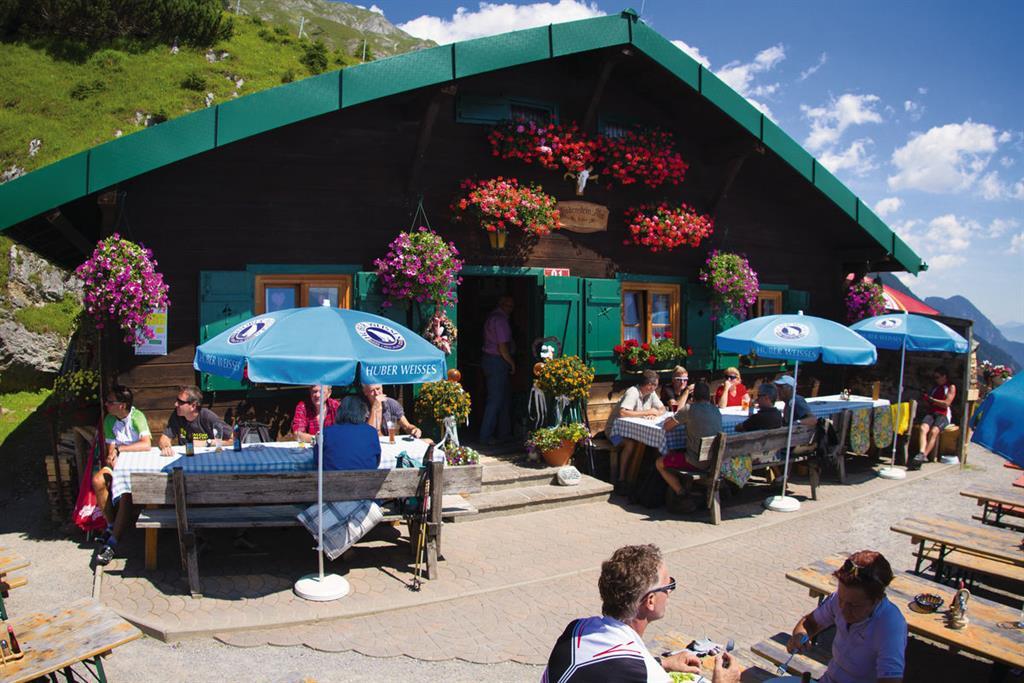 The Bodenstein Alm mountain hut is located 1,661 metres above sea level in the Nordkette mountains, directly above Innsbruck. The hut boasts impressive and far-reaching views of the Inn Valley and the Wipp Valley and is the perfect place for hikers and mountain bikers to refuel on hearty alpine delicacies. The hike up to the Bodenstein Alm takes approximately two hours from the Hungerburg district. You can get to Hungerburg and the start of the hike on the Hungerburgbahn funicular, which runs from the centre of Innsbruck (Congress station).

The route up to the Bodenstein Alm
The Bodenstein Alm is located approximately 800 vertical metres above the starting point of the hike in the Hungerburg district. The route leads over the Nordkette ski slopes and along a steep winding trail until it meets the forest road to the Höttinger Alm mountain hut. From there, hikers who prefer a more leisurely route can follow the forest road to the Bodenstein Alm while sporty hikers can take the direct route, which is more challenging and somewhat quicker.

Nearby attractions
The Bodenstein Alm is located relatively close to the Seegrube, the second-to-last station of the Nordkettebahnen lifts. From the Seegrube, it is possible to take another lift up to the summit, where you can enjoy even more impressive views both to the south and of the Karwendel mountains. The Höttinger Alm, Arzler Alm and Umbrüggler Alm mountain huts are also easy to access from the Bodenstein Alm.
Thursday - Tuesday: 9.00 am - 7.00 pm