Bergisel Ski Jump Stadium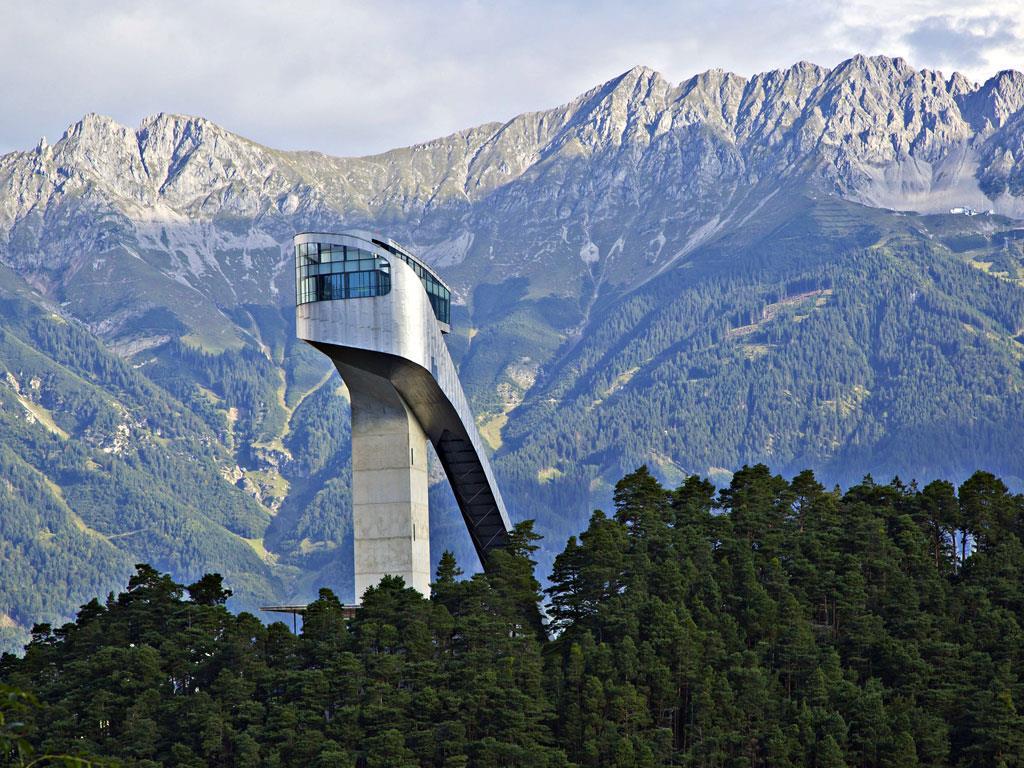 Towering high above Innsbruck on Bergisel, the brand-new Bergisel Ski Jump is a sight to behold. The hill itself is a historic site, scene of the 1809 battles in which Andreas Hofer led Tyrolean peasants against French and Bavarian forces in the Tyrolean War of Independence. The first ski jump was erected here in the year 1925, in 1964 and 1976, the Innsbruck Ski Jump was venue of the Olympic Ski Jumping competitions.

Reconstruction plans were discussed widely. Finally, Iraqi-born and London-based star architect Zaha Hadid won the related architectural competition and designed the spectacular new ski jump. Construction works began in 2001 and was completed in September 2002. Zaha Hadid designed what is already considered a tourist attraction which should be on the itinerary of every visitor to Innsbruck.

The stylish Bergisel Restaurant has spectacular panoramic views over Innsbruck, the glorious Alpine scenery and beyond...
All of the stadium facilities are open to visitors.
Opening hours winter
November - May:
Wednesday - Monday 9.00 am - 5.00 pm
Closed on Tuesday
14 - 25 November closed

Opening hours summer
June - October:
Monday - Sunday: 9.00 am - 6.00 pm

Please note: the venue is closed for several days during the year