Bergisel - Café im Turm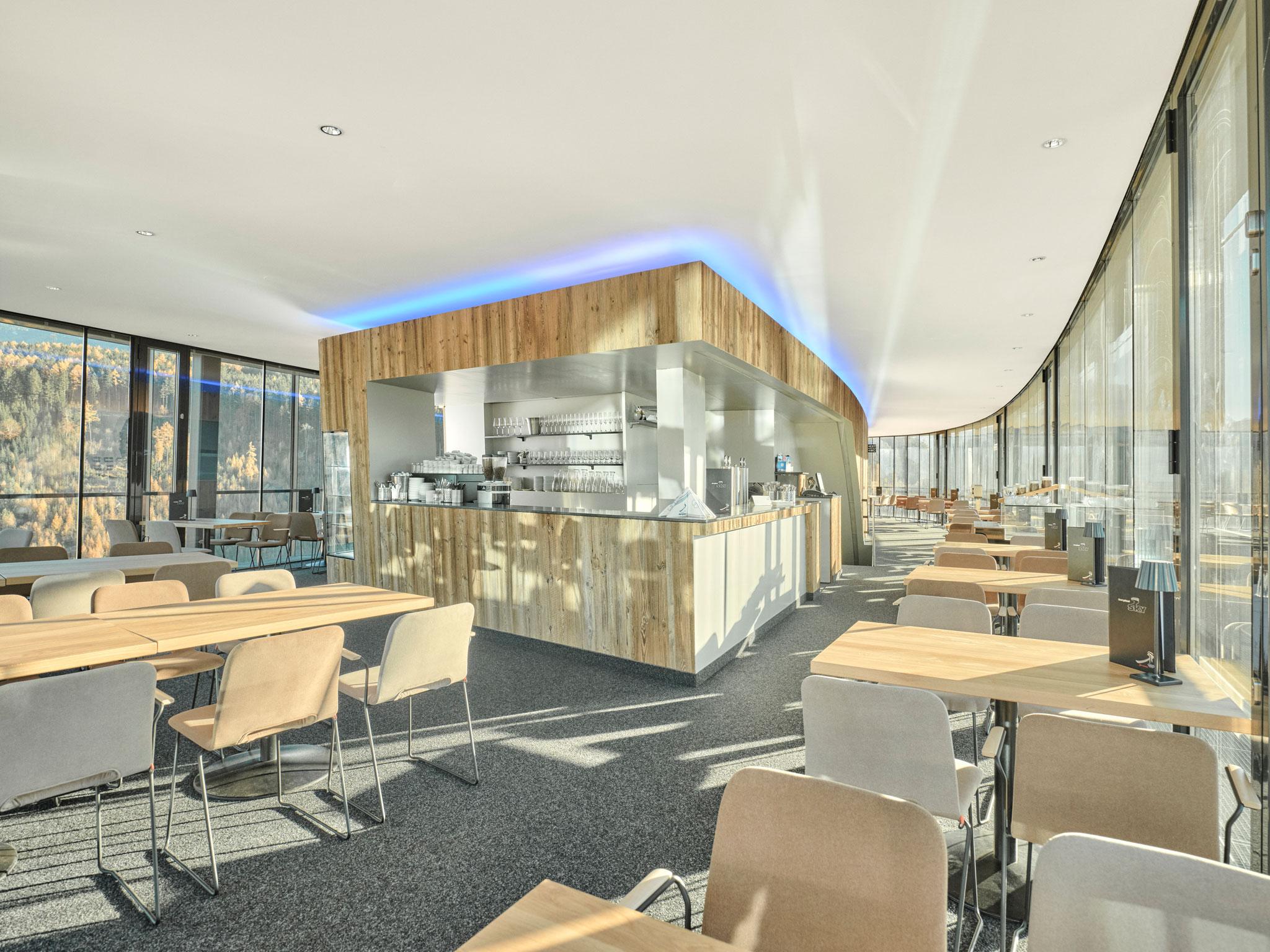 BERGISEL SKY RESTAURANT: ALPINE FLAIR & BREATHTAKING 360° VIEWS

Exceptionally versatile: a sports facility, event location, attraction & restaurant in one
Bergisel Ski Jump, designed by Zaha Hadid, is an architectural masterpiece and modern landmark for Innsbruck that enriches the capital of Tyrol. The restaurant in the ski jump tower, Bergisel SKY, has recently been renovated, creating a new style with typical flair: the use of high-quality, local materials combined with modern furniture and an authentic atmosphere makes relaxing in the tower an unforgettable experience. The panoramic observation deck offers breathtaking 360° views of Innsbruck and the surrounding mountains. Bergisel stadium is not only considered an architectural work of art, it also provides numerous great photo opportunities such as the three Olympic cauldrons. Whether enjoying the popular Bergisel SKY breakfast, delicious coffee and cake or an exclusive event in this breathtaking setting – Bergisel SKY offers the "peak" of culinary enjoyment in the truest sense of the word.

The Bergisel really "heats up" once a year
Every year in January, the world's best ski jumpers fly down the ski jump as part of the legendary Four Hills Tournament. Bergisel SKY offers amazing views of this unique spectacle. If you would like to experience this special atmosphere, you can year round: with prior reservation, you can sit on the start bar and feel the rush just like the big stars of the ski jumping scene.

June to October:
Wednesday - Sunday: 9.00 am - 4.00 pm
closed on 1 and 2 October

November to May:
Wednesday - Monday: 10.00 am - 5.00 pm
Closed from 14 - 25 November